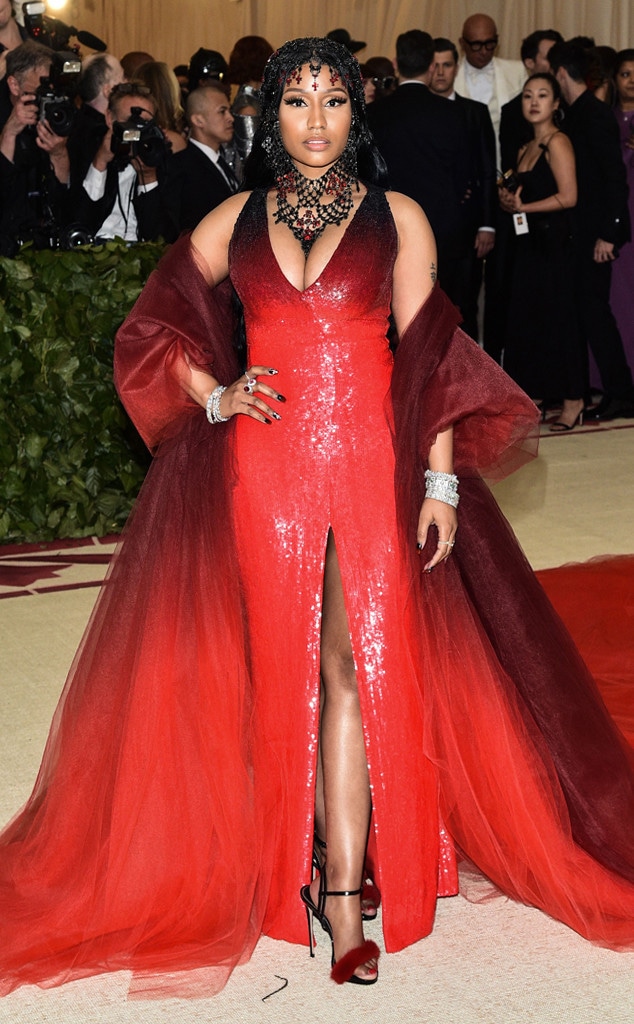 Andrew H. Walker/REX/Shutterstock
Nicki Minaj is letting fans in like never before in her upcoming documentary, Queen. 
The rapper shared two clips from the revealing project, which does not yet have a release date, via social media on Tuesday. In both, Minaj pulls the curtain back on her tumultuous childhood and its impact on a since-ended romantic relationship that became "violent" and subsequently threatened her very own identity. 
Nicki recalled the actions of her allegedly abusive father, revealing that as a little girl she'd often attempt to protect her mother by throwing her arms out in front of her. 
"Maybe some people would describe me as abrasive or bitchy or whatever because I vowed from that age no man would ever abuse me, call out my name or treat me like that," she described as tears fell down her face. "Then all of a sudden, that was my life." 
The "Barbie Tingz" emcee did not disclose the man's name. 
Nicki said the abuse robbed her of any motivation to make music, explaining, "Who was I going to inspire when I had nothing in me to give? I let one human being make me so low, that I didn't even remember who I was. I was scared to get in the studio. I didn't believe in myself." 
It wasn't until she relocated to Miami and again to New York City that the 35-year-old said she rediscovered her passion and began recording tracks like "Coco Chanel" and "Good Form," both of which are featured on Queen.  
Hear more about Nicki's experience by pressing play on the videos above.