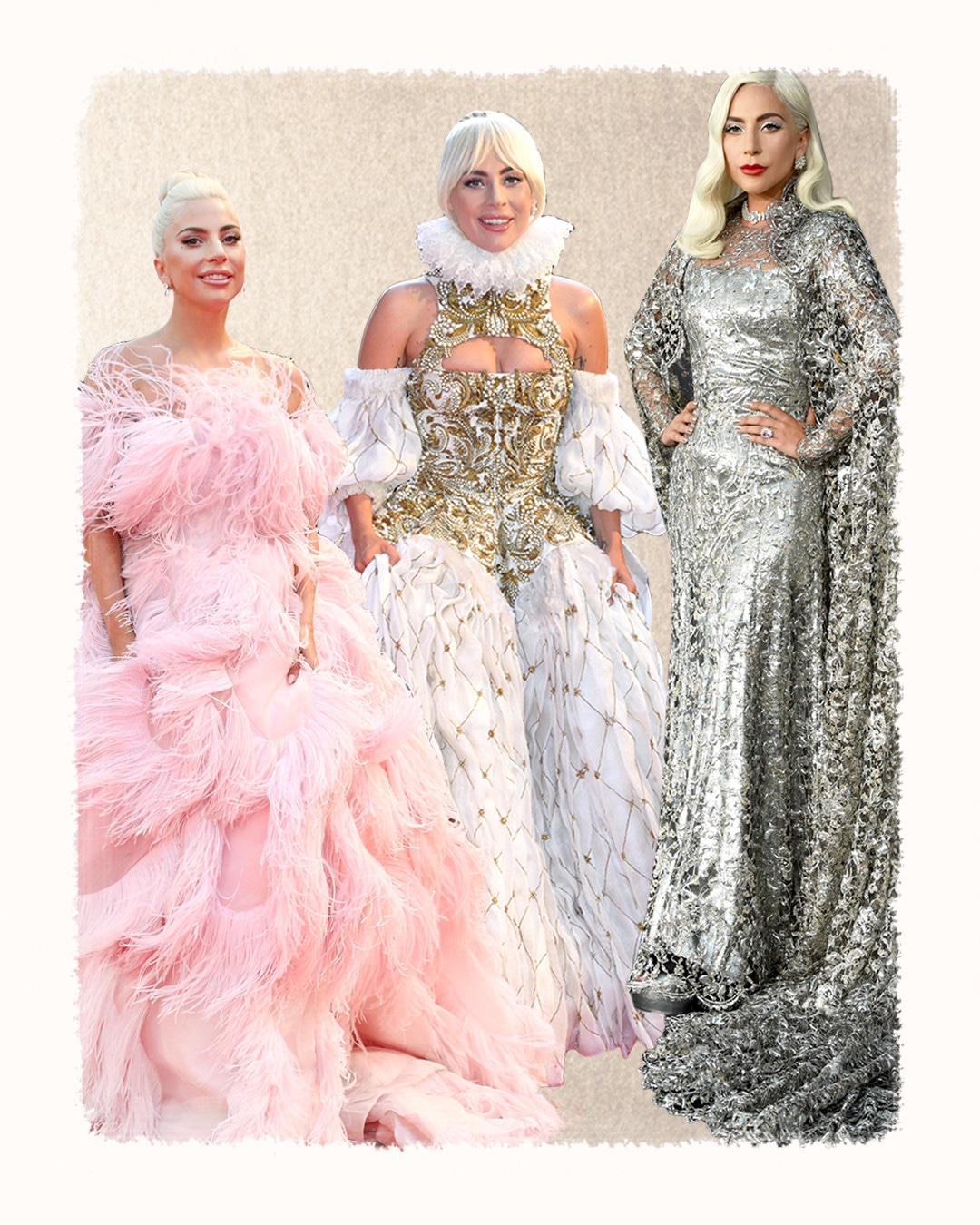 Lady Gaga is using the A Star Is Born press tour to prove her status as a fashion icon.
From the infamous meat dress to now, Mother Monster has a bold style with unexpected twists and turns that will keep you on your toes. When she dresses for the red carpet, she appears in more than a pretty dress and flawless makeup—she creates a story with look that transports you into a fantasy. Fashion, for her, is another means for storytelling.
With A Star Is Born hitting theaters this Friday, the American Horror Story actress has a story to tell, and she, along with in-house stylist Tom Eerebout, have laid it out using her red carpet clothing.
Check out her best looks below!