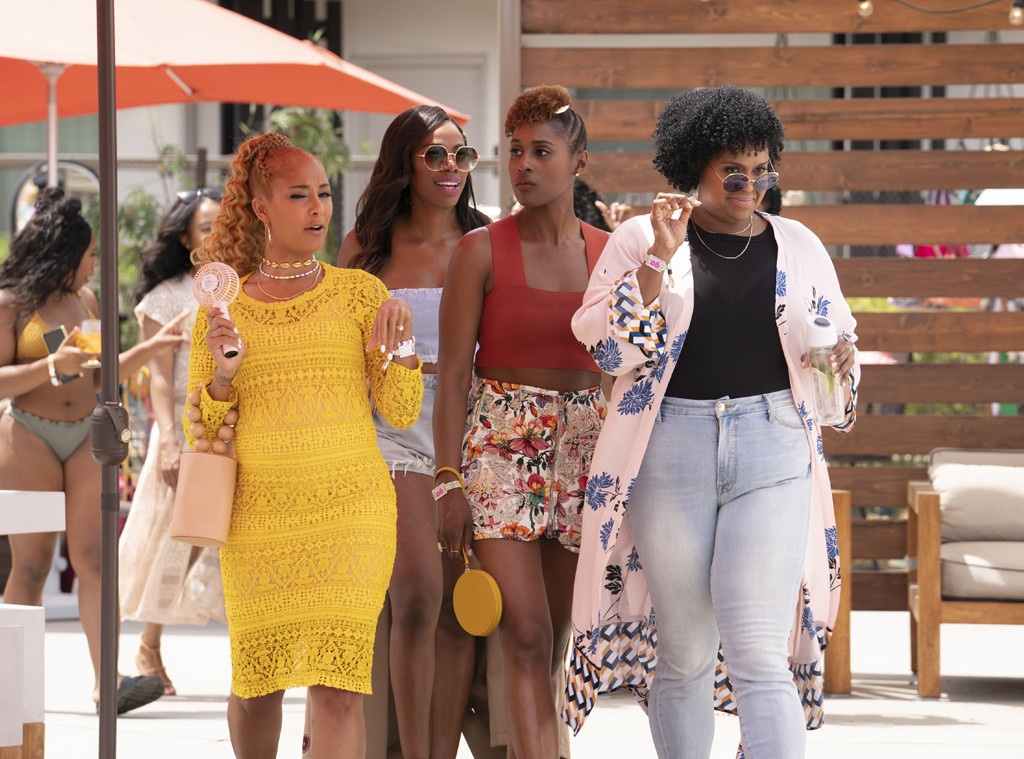 HBO
Something strange happened after watching the Insecure season three finale. Yes, we were going to miss Issa Rae's heroine Issa Dee, but a realization suddenly hit—we're going to miss Natasha Rothwell's Kelli even more.
Writer and actress Natasha Rothwell hit new comedic heights as Issa's and Molly's (Yvonne Orji) pal Kelli, a fearless accountant who is not afraid to partake in a good party drug or call out a past fling in public. Rothwell is the definition of a stellar TV scene stealer—one who should be celebrated. And she's not alone! Recently wrapped and new seasons of your favorite shows feature so many fresh and soon-to-be iconic scene stealers.
The below 10 are some of the best.
For a little more context on Grossman and Murphy's partnership, this is what she previously had to say: "I can say this: Coco has Ryan Murphy's hands all over that dialogue. I think it's really where Ryan gets to have fun and I adore that because I love Ryan's voice. I've been lucky enough to collaborate with him for almost 20 years now," Grossman previously told E! News. "So, I think that there's a simpatico there of what we find really funny and I think he trusts me to relay it in the spirit that he's writing it in. To me, when I'm doing Coco, I draw from lots of different things, but there's a lot—I don't know if you watch The Real Housewives, but there's a lot of Tinsley Mortimer in her…I find Tinsley to actually be really sweet, but that was sort of my first place that I went to with my inspiration for Coco, with other things thrown in. But, yes, at this point Coco will do anything to survive and doesn't care about anyone but herself. She only cares about [Evan Peters'] character because she needs her hair to be done. [Laughs.] Because even though we're in the apocalypse, we can still have good hair. But yes, Coco would do anything to survive."