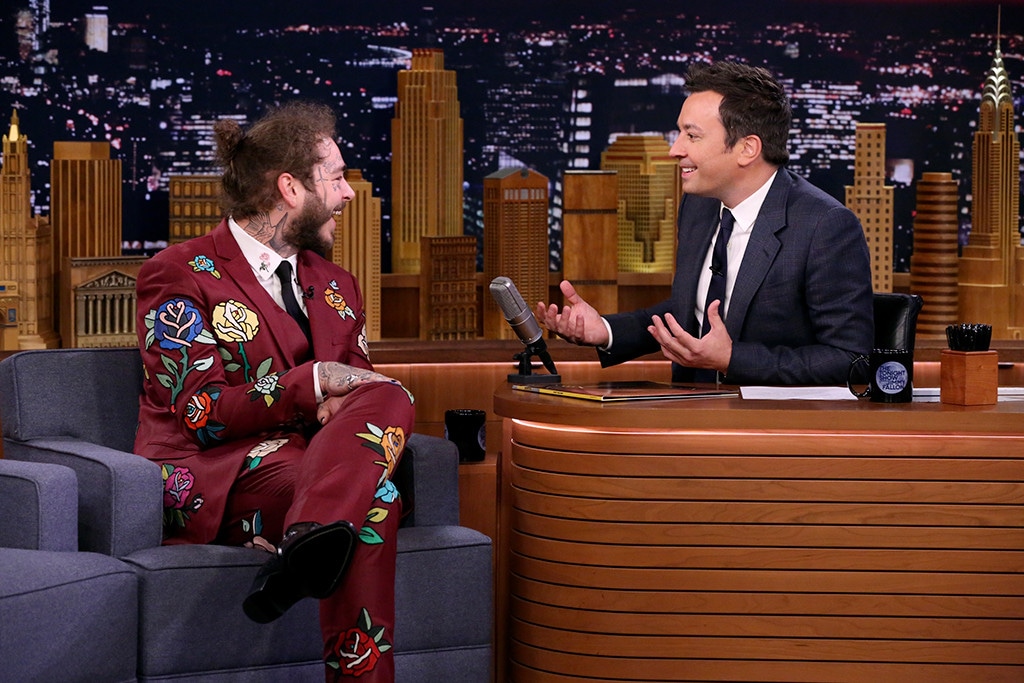 Andrew Lipovsky/NBC
Post Malone has quite a few tattoos—and he has Justin Bieber to thank. 
During his guest appearance on Monday's episode of The Tonight Show, the rapper revealed the "Sorry" star inspired him to get his very first tattoo.
It all started when the two artists were working on Malone's debut studio album, Stoney. 
"We had a tattoo artist come through, and then I was just like, 'You know what? Justin Bieber's got some tats. And, I love you, but I know I'm way tougher than you,'" he said. "So, I was always so scared to get one, and then I got one." 
The "Rockstar" artist ended up getting a Playboy bunny tattoo on his arm. However, Bieber didn't forget Malone's friendly jab and got his revenge during a basketball game a few days later.
"He knocked the whole thing off, and it was just blood dripping down my hand," Malone recalled. "It kind of looks like my tattoo got dropped in lava."
Watch the video to hear him tell the whole story.
(E! and NBC are both part of NBCUniversal).