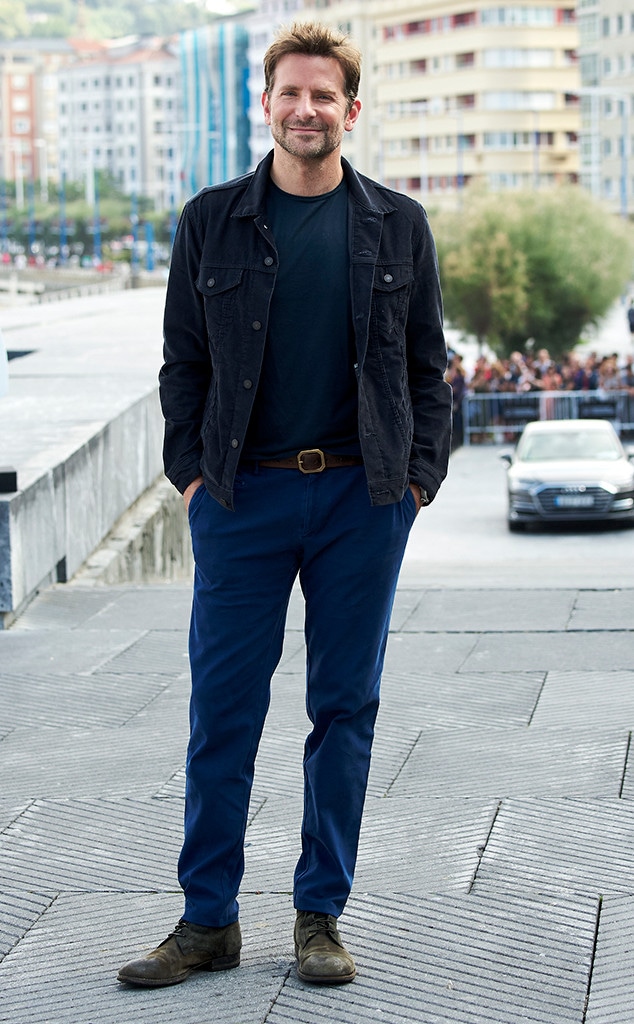 Carlos Alvarez/Getty Images
Apparently not everyone agrees that Bradley Cooper's face was made for the big screen.

As one of the most popular A-list actors today, often recognized for his attractive looks, Cooper says he did not have quite the same reputation at the start of his career. He reveals in an interview with W Magazine, "I've always been an underdog. I was always operating under the lens of not really being seen as the 'main guy.'"
Cooper's statement is surprisingly contrary from the roles Hollywood has recruited him to play, especially after critically-acclaimed and widely beloved performances in box office hits such as The Hangover, Limitless, and Silver Linings Playbook.
"I've heard it all my career. Early on, I didn't get a role because they said I wasn't 'f--kable,'" he goes on to say.
Despite some of the discouraging feedback he received, the award-winning actor reflects on his experience and declares, "In the end, you have to reserve your attention for the work and not listen to anyone."
Inez and Vinoodh / W Magazine
In fact, he faced a similar lack of support from loved ones when he announced he wanted to make his directorial debut with A Star Is Born. "People I care about, who care about me, told me not to direct [the movie], said that it would be too difficult and I should start with something easier. Luckily, I didn't listen. I loved that it was really, really hard to make this film. Otherwise, it wouldn't have the same value," Cooper explains.
People's 2011 Sexiest Man didn't just put on a new director's cap for the movie—he also co-wrote the script, co-composed several songs, and looked over every single aspect of the project also starring Lady Gaga. Not to mention, Bradley took vocal lessons to properly prepare for his singing performances in the motion picture.
Inez and Vinoodh / W Magazine
Taking such major responsibility is no surprise considering his obsessive fascination by all things connected to film, which he recognized beginning in 2001 with his first major role as Will Tippin in Alias. Cooper recalls, "I was the one asking questions all the time. The thrill for me has never been in just acting."
The filmmaker points out, "That's always been my goal: to make something, no matter how challenging, that will be remembered."
Despite the obstacles, we think it's fair to say that the star and his work will not be forgotten for a very long time.
The highly anticipated movie, A Star Is Born, kicks off in theaters Oct. 5.