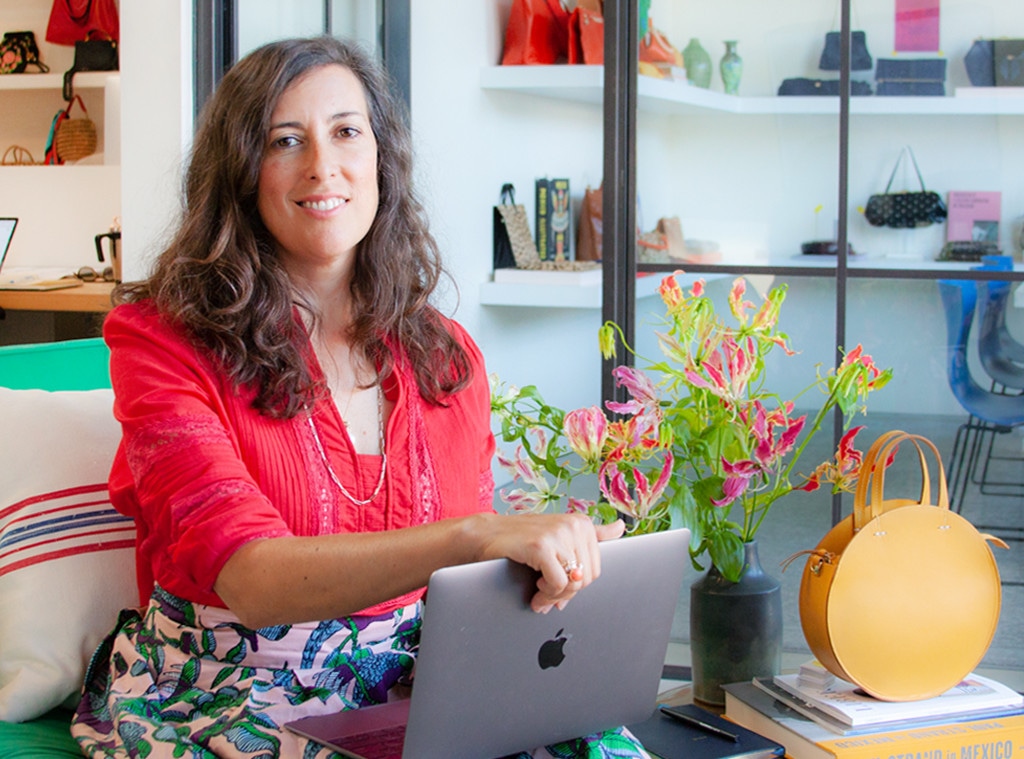 Jacqueline Lee / E!
When you walk into one of the small and quaint Clare V. stores, it feels like walking into an artisan's shop, filled with an assortment of items with a unique flair that will make you standout.
Art deco-inspired earrings, colorful purses with interesting structures and materials, T-shirts with French feminist sayings—Clare Vivier brings a feminine, global and fun perspective to fashion design that attracts accessory lovers everywhere, including Katie Holmes, Jessica Alba and Amanda Seyfried. Describing her customers as "smart and cute" city dwellers, you can find the brand online or in metropolitan cities, such as New York, Los Angeles and San Francisco. 
Ten years after beginning her fashion line, the designer opened up to E! News, sharing how she went from working at a frozen yogurt shop in Minnesota at 14 to a member of the Council of Fashion Designers of America (CFDA).