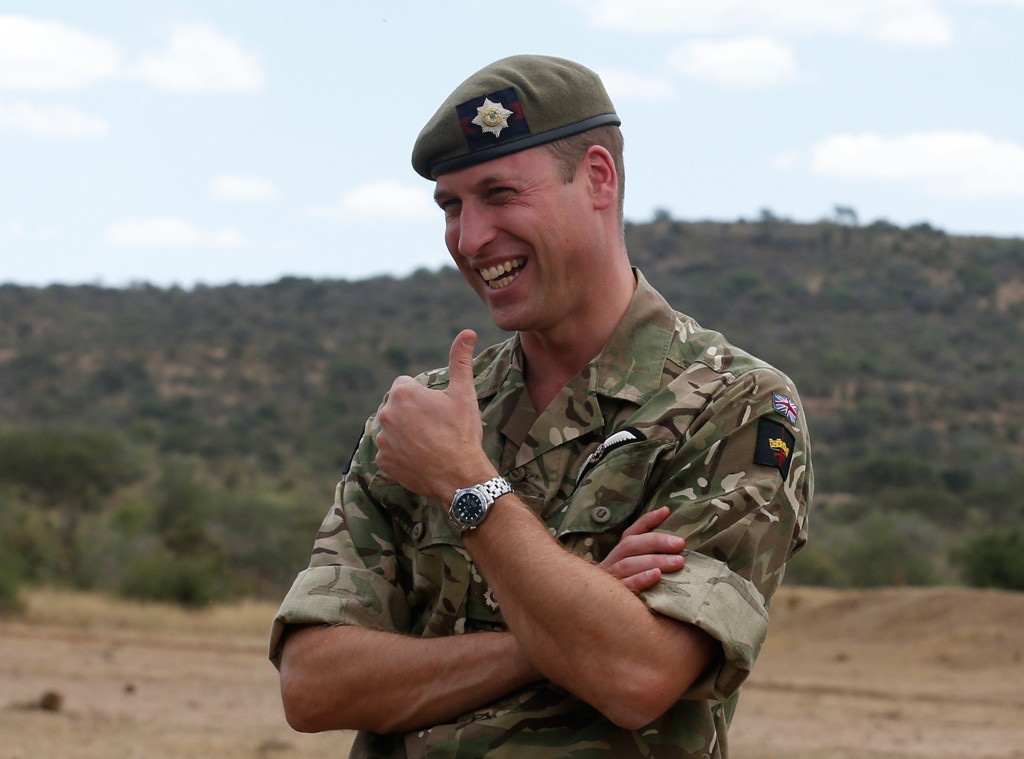 THOMAS MUKOYA/AFP/Getty Images
Prince William, meet Prince William.
Last week, the Duke of Cambridge began a royal tour of Namibia, Tanzania and Kenya to learn more about wildlife conservation in Africa. This weekend, he visited the Kenyan town of Kinamba presented a local soccer team with Aston Villa football club shirts. The duke, a big fan of the team and president of Britain's Football Association, met a player named Prince William.
On Sunday, Kensington Palace shared a photo of the royal William giving his namesake a hug.
"William meets Prince William — The Duke of Cambridge met his namesake at Kinamba, before presenting him with an @AVFCOfficial shirt #PartOfThePride," the palace tweeted.
During his visit, the duke also met local schoolchildren at the British Army Training Unit Kenya's Kinamba Community project and brought some soccer balls with him.
He also visited local politicians from Laikipia and Samburu and observed how British and Kenyan troops are training together.
The duke is the president of United for Wildlife, which fights illegal wildlife trade, and a patron of Tusk, which promotes conservation. His tour precedes the 2018 Illegal Wildlife Trade Conference in London, set to take place in October.