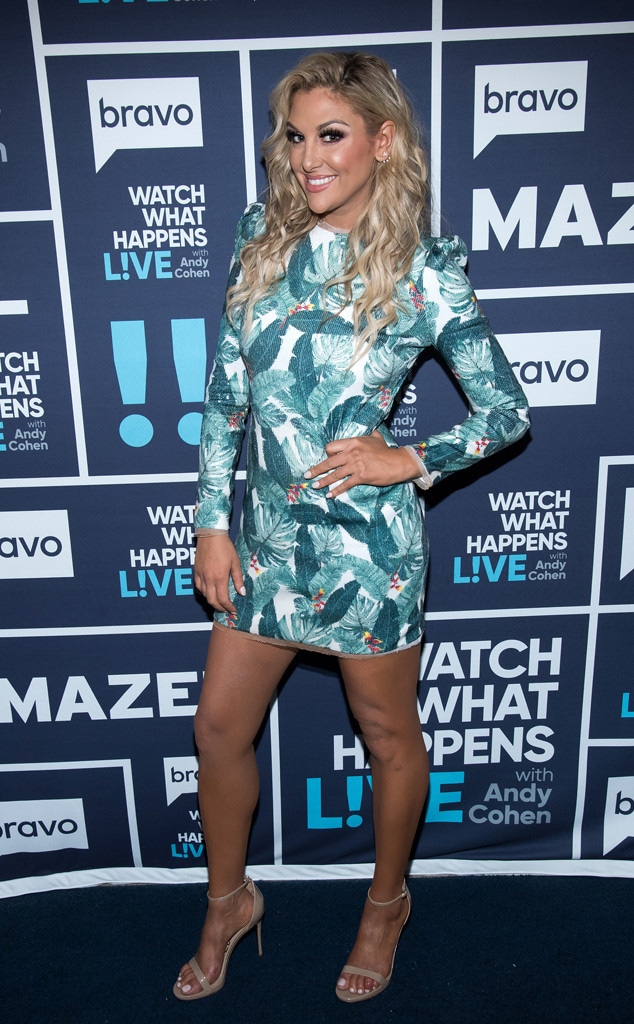 Charles Sykes/Bravo
When Gina Kirschenheiter joined The Real Housewives of Orange County, she didn't know what to expect.
Sure, there would likely be some drama. And yes, there would be a lot of parties and dinners with girlfriends.
But as filming began, Gina discovered that cameras would be rolling as she and her husband Matt Kirschenheiter decided to separate.
"It's been hard. I actually think the show airing is kind of good for Matt and I because it reiterates that we really are at the core friends and it has helped us be better now," Gina explained to E! News exclusively at UniCon 2018—the Unicorn Mom's Convention in Beverly Hills. "Matt knows 100 percent I have his back and we are in this together and we're a family and that's how we've always been."
She continued, "Although we don't have this romantic connection anymore, it doesn't mean you can't be family anymore. This idea that you're divorced and no longer family to me is so backwards and dated and old school and I refuse to subscribe to it and we're doing the best that we can to keep our family together. It just looks different now."
In recent episodes, Gina has shared her divorce news with all of her co-stars. While some ladies have been understanding, others have had a few tough questions.
"I get where they are coming from. They walked a different journey than I have so I would understand them being skeptical. And they don't know Matt and they don't know my relationship and all of a sudden I'm getting divorced," she shared. "I'm just a girl going through a really hard time and this would have been the right moment to ask me if I'm okay and give me a hug instead of just trying to beat me down for my life choices. That was surprising to me."
One co-star who has been extra supportive is Emily Simpson. Gina says the pair hangs out a lot despite their busy schedules and talk almost every day.
Despite a new relationship status, Gina assures fans that she's not interested in dipping her feet in the dating pool in and around Orange County. After all, she says, three kids keep her more than busy.
"I'm not focused on that at all. I'm focused on still transitioning my family. The kids are so little. Who in the hell is going to want to date me?" she joked. "I drive a mini-van. I have all these kids all the time. Do you want to meet me at McDonalds for a happy meal? We can shop at Target. In the future, it's exciting to think about but right now it's not a focus."
The Real Housewives of Orange County airs Monday nights at 9 p.m. only on Bravo.
(E! and Bravo are part of the NBCUniversal family)