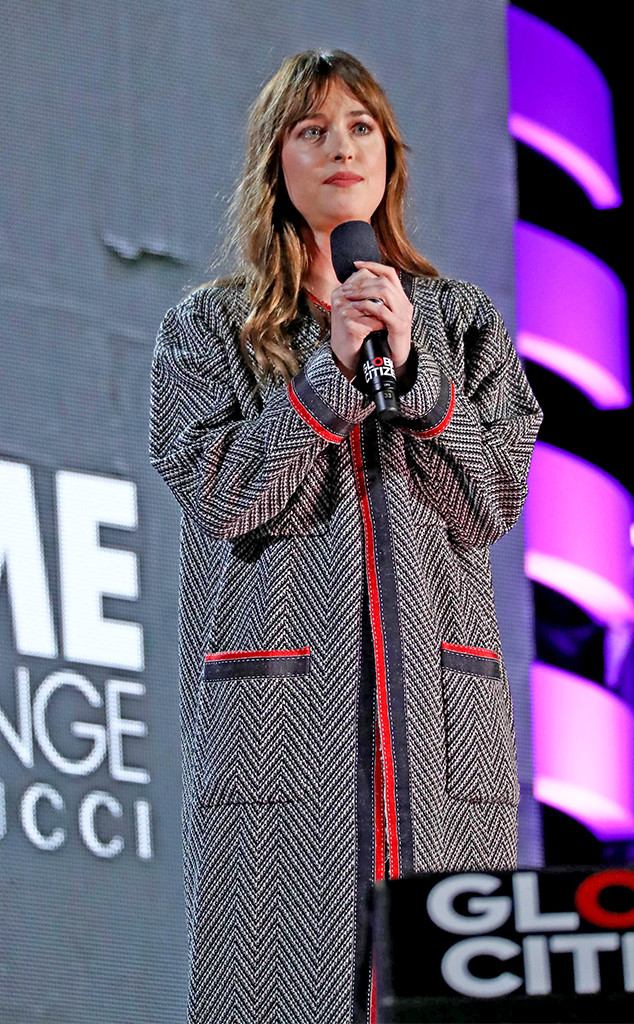 JOHN NACION/startraksphoto.com
Dakota Johnson is about to have a very full voicemail box.
The Fifty Shades of Grey star stood onstage at the Global Citizen Festival in New York City and told the crowd that she wants them to call her and share their stories about sexual assault. "I want to help you—women and girls around the world—tell your story," she said.
She took her iPhone out of her pocket and said, "This is my phone number. I want you to call me and tell me your story in a voicemail. Or I want you to send me a message at dakota.johnson@globalcitizen.org and tell me what you've gone through as a women or girl in the world that's been suffering."
Johnson continued, "If we don't speak the same language, that's ok. We have a team for that. We'll translate it. And if you're going to threaten to hurt me, we have a team for that too." The number is 212-653-8806.
The actress announced to the crowd that she was going to "compile these stories and get them heard so I can amplify your voice. Together, we can achieve a world where she is equal."