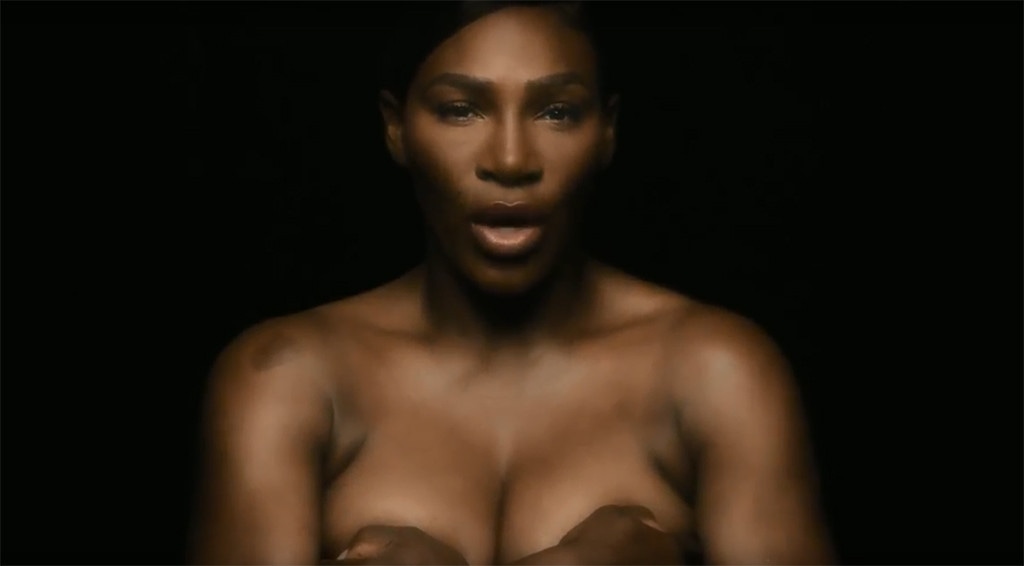 I Touch Myself Project
Got your attention? Good. Because it could save your life.
In a video posted on Saturday, Serena Williams covers her bare chest and sings a ballad version of the The Divinyls' 1990 pop hit "I Touch Myself" in a video to promote self-checks ahead of Breast Cancer Awareness Month, which is October. 
The clip was released by the I Touch Myself Project, which was launched in 2014, in partnership with bra manufacturer Berlei, following the passing of Divinyls frontwoman Chrissy Amphlett. The Australian singer died at age 53 in New York after battling breast cancer.
"This Breast Cancer Awareness Month I've recorded a version of The Divinyls' global hit 'I Touch Myself' to remind women to self-check regularly," Williams, a longtime brand ambassador for Berlei, wrote on Instagram. "Yes, this put me out of my comfort zone, but I wanted to do it because it's an issue that affects all women of all colors, all around the world. Early detection is key—it saves so many lives. I just hope this helps to remind women of that."
"The music video is part of the I Touch Myself Project, which was created in honor of celebrated diva, Chrissy Amphlett, who passed away from breast cancer, and who gave us her hit song to remind women to put their health first. The project is proudly supported by @BerleiAus for Breast Cancer Network Australia," she said.
"Chrissy was passionate about spreading awareness of the importance of early detection and wanted the global hit song 'I Touch Myself' to be adapted as an anthem for breast health around the world," according to the initiative.
Williams has stripped down for art before—for the 2016 Pirelli Calendar and for Vanity Fair in 2017, when she was pregnant. The tennis star, who worked with a vocal coach for her "I Touch Myself" video, has also dabbled in music before—she recorded some rap tracks in 2011, and made her music video debut in Beyoncé's 2016 Lemonade hit "Sorry."