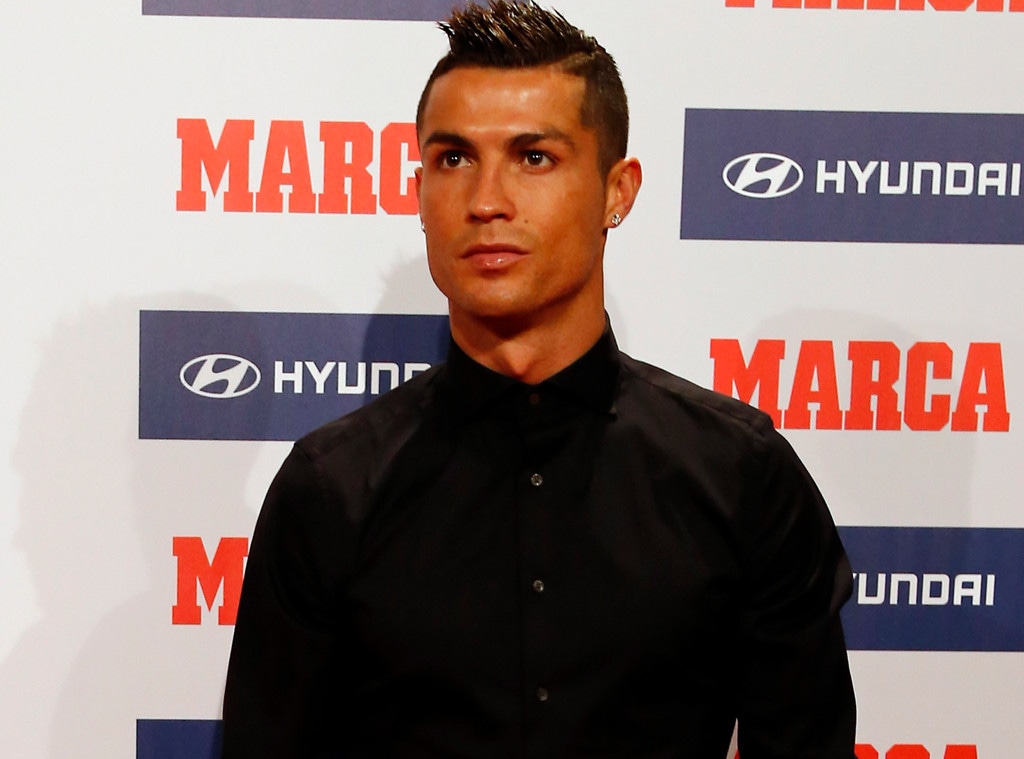 Europa Press/Europa Press via Getty Images
UPDATE: Cristiano Ronaldo will not face charges in relation to a 2009 sexual assault allegation leveled against him, E! News can confirm. 
The Clark County District Attorney's office declined to prosecute the soccer star because, as they stated in a press release, the alleged incident cannot be proven beyond a reasonable doubt. 
______
UPDATE: Cristiano Ronaldo has broken his silence on the rape allegations against him.
The soccer star took to Twitter on Wednesday to deny the accusations.
"I firmly deny the accusations being issued against me," he tweeted. "Rape is an abominable crime that goes against everything that I am and believe in. Keen as I may be to clear my name, I refuse to feed the media spectacle created by people seeking to promote themselves at my expense."
He then claimed that his "clear [conscience] will thereby allow me to await with [tranquility] the results of any and all investigations."
______
Cristiano Ronaldo is denying rape allegations made against him.
On Friday, the soccer player's lawyers told Reuters they are seeking punishment against Der Spiegel magazine for publishing "inadmissible reporting of suspicions in the area of privacy."  
According to the magazine, the victim named Kathryn Mayorga, alleges Ronaldo raped her in June 2009 at a Palms Place hotel room in Las Vegas.
The 34-year-old claims she vocally said, "no," to the athlete's advances, but he apparently ignored her pleas. Afterwards, she claims he fell to his knees and apologized.
Mayorga's lawyer, Leslie Mark Stovall, claims they later settled the case outside of court, with Mayorga agreeing to never speak of the alleged incident again, in return for $375,000. 
Now, nearly ten years after settling the dispute, Mayorga and Stovall are seeking to invalidate the non-disclosure agreement. 
Stovall explained to Der Spiegel, "The purpose of this lawsuit is to hold Cristiano Ronaldo responsible within a civil court of law for the injuries he has caused Kathryn Mayorga and the consequences of those injuries."
The alleged victim claims she has had "serious breakdowns" in the years following the alleged rape. The American woman said, "And again, blaming of the rape. And I blame him, and I blame myself for signing that thing." For this reason, among others, Stovall believes her NDA should be voided since she was "too mentally and emotionally traumatized" to understand what she signed. 
In response, Ronaldo's lawyer, Christian Schertz, revealed he and his client are going to seek compensation from the magazine for "moral damages in an amount corresponding to the gravity of the infringement, which is probably one of the most serious violations of personal rights in recent years."
However, the an Editor-in-Chief for the German publication insists they repeatedly reached out to Ronaldo and his team for comment ahead of publishing the article, but received no response. "We sent written questions, to which there were no answers. Nobody sued us in connection with earlier Ronaldo reports," he said in an email to Reuters.
E! News has reached out to Ronaldo's lawyer for comment.
(This story was originally published Sept. 28, 2018 at 4:52 p.m. PST.)