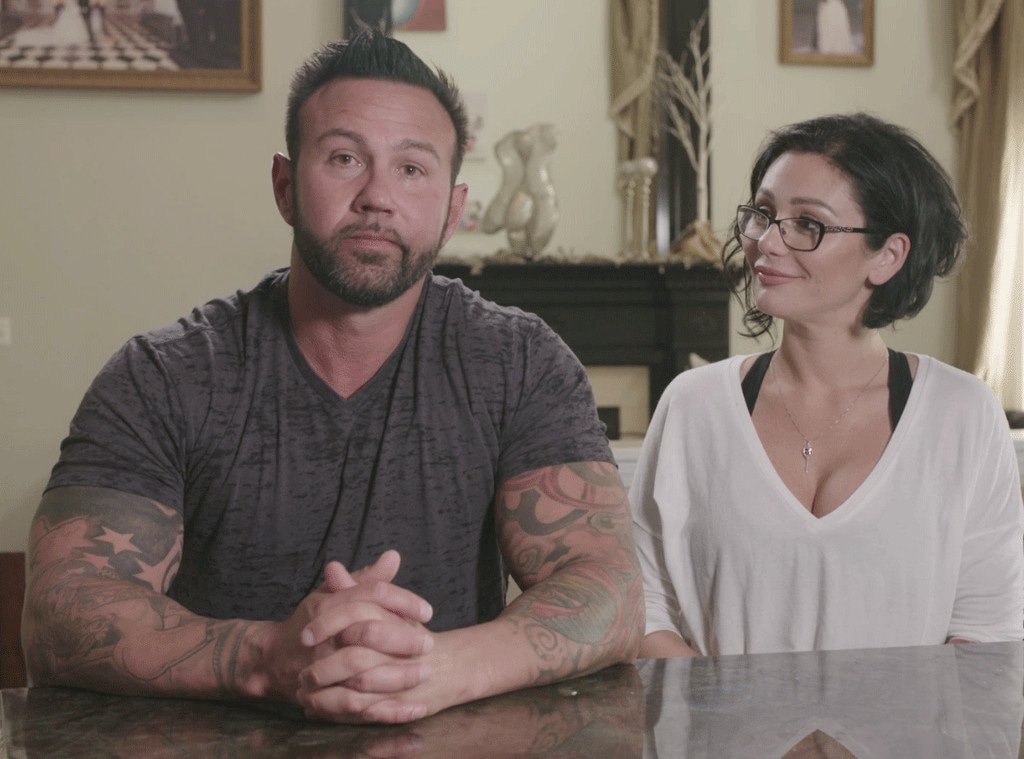 Awestruck
On the heels of Jenni "JWoww" Farley and Roger Mathews' unexpected split, fans are looking for answers. 
News broke late Thursday that one of Jersey Shore's longtime couples had broken up after nearly three years of marriage and a month ahead of their anniversary. According to reports, Farley filed for divorce earlier this month in New Jersey, citing "irreconcilable differences." She also claimed their relationship had been on the rocks for the past six months. 
"My wife filed for divorce, it's true...I don't blame her. There's no cheating or any dumb s--t or any juicy details," Matthews told fans when he took to social media Thursday night. "She just grew tired of the repetitive pattern that we fell into. Again, I am not going to get into detail, but it was a repetitive pattern and not a good one."
However, it does not sound like the father of two wants it to be over. "Here's what's also true: I'm not done fighting. I am going to win my wife back," he added. "I'm going to win her affection back. I am going to win her love back. I have no intentions on being a single dad. We're in counseling, so there is hope. It ain't over 'till the fat lady sings." Farley has not commented publicly.  
A source echoed Mathews, telling E! News, "There was no cheating or anything like that. They have deep-rooted issues that have been going on for a long time and since before the Jersey Shore reboot even started filming." 
"They have not gotten along for a while. They argue a lot and Jenni was just tired of it," a second source explained to E! News. "They have not been on the same page for a while."
According to the first insider, "Some of the issues stem from how to deal with their son, who doesn't talk yet." Farley revealed in the second season premiere episode that their 2-year-old son, Greyson, was not speaking and was undergoing therapy three times a week.
"It's a combination of different lifestyles, incompatibility and parenting issues that led to this point," the first source added. "Their relationship hasn't been healthy for a while, but even though Jenni already filed for divorce, it's still not totally over yet—there's a chance they could work it out and get back together."
While their future as a couple remains up in the air, one thing is certain—their son Greyson and 4-year-old daughter Meilani will forever be their priority. 
"Jenni and Roger are putting their kids first and are completely focused on Meilani and Greyson," a publicist for the couple told E! News. "They're not commenting further at this time."