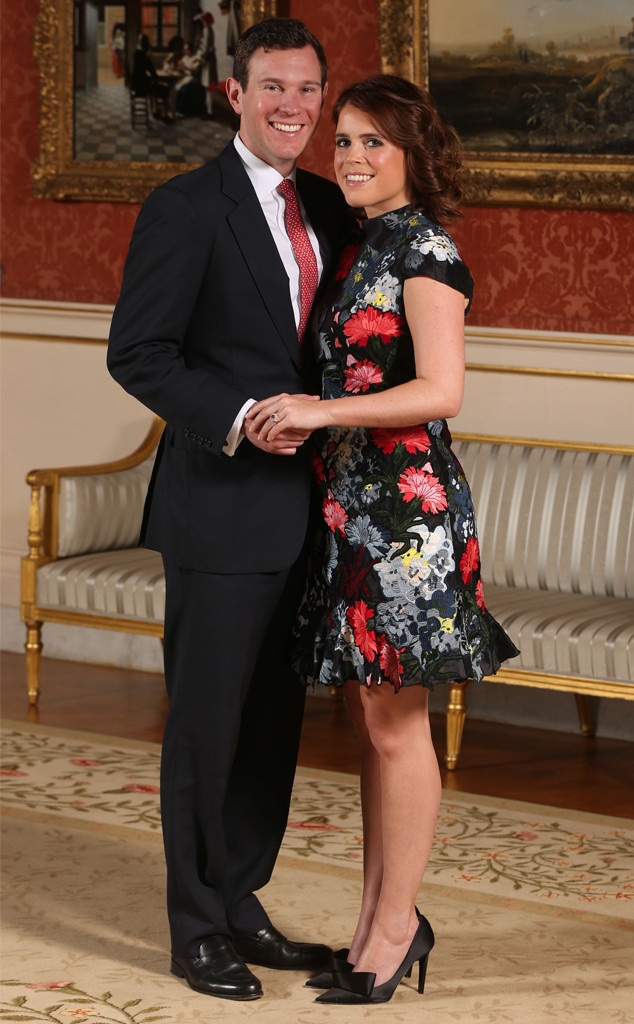 Jonathan Brady/PA Images via Getty Images
The British are putting their foot down when it comes to Princess Eugenie's wedding. 
In a petition swirling around the internet, people are calling for the "House of Commons to urge the Government to commit no public money to the wedding of Princess Eugenie and Jack Brooksbank, and to publish a report of all costs to taxpayers."
In other words, British citizens are saying their tax money won't be footing the bill for her upcoming wedding. If the people get their way, that means the Royal Family will have to personally fund the extravagant and pricey wedding—including security, which just alone is an estimated two million pounds. 
While the over-the-top event is likely going to cost less than Prince Harry and Meghan Markle's £35 million pound ceremony, it is believed Eugenie's nuptials will come in at a price just as high as theirs considering her decision to marry at the same venue. Much of the wedding plan is similar to that of Meghan and Harry's, including the number of guests. 
Not to mention the fact that the Princess is not a working royal like the rest of her Royal Family. In fact, Eugenie and her sister, Beatrice, who will be her maid of honor on the big day, have no obligations or duties they are expected to hold. 
That being said, much of the wedding is said to be paid for by the Royal Family, but not all. According to the petition, "the exact details of royal wedding funding are shrouded in secrecy," so there are no accurate ways to determine how much the family pays for. 
As of Friday, over 7,000 people have signed the petition ahead of the Oct. 12 nuptials. While the number continues to grow, it is unclear if the House of Commons or the Royal Family will choose to act on the demands. 
E! News has reached out to Kensington Palace for comment.