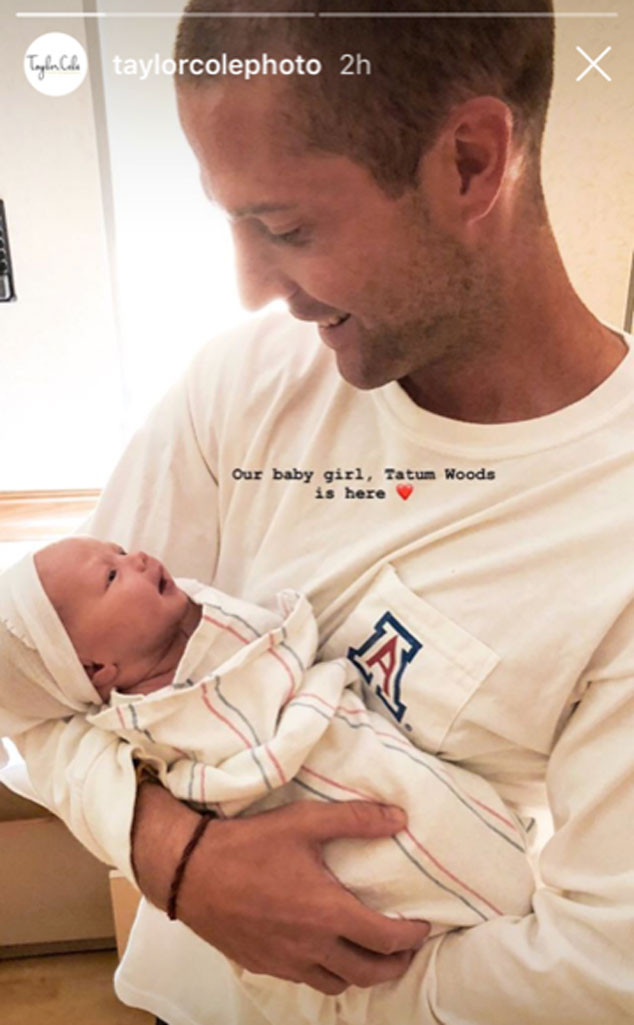 Taylor Cole Instagram
Taylor Cole has welcomed a baby girl!
The Laguna Beach alum has given birth to her and husband Kevin Simshauser's daughter, she announced on Instagram Friday. "Our baby girl, Tatum Woods is here," the photographer captioned the Instagram Story photo of Tatum and Kevin. In a second post, Taylor also shared a photo of her baby girl resting after making her entrance into the world.
Baby Tatum's arrival comes three months after Taylor's baby shower, which was attended by fellow Laguna Beach alum Alex Murrel, who was also pregnant at the time. "Showering our girl @taylorcolephoto & #BabySimsy #8weeksapart," Alex captioned a photo with Taylor at the baby shower.