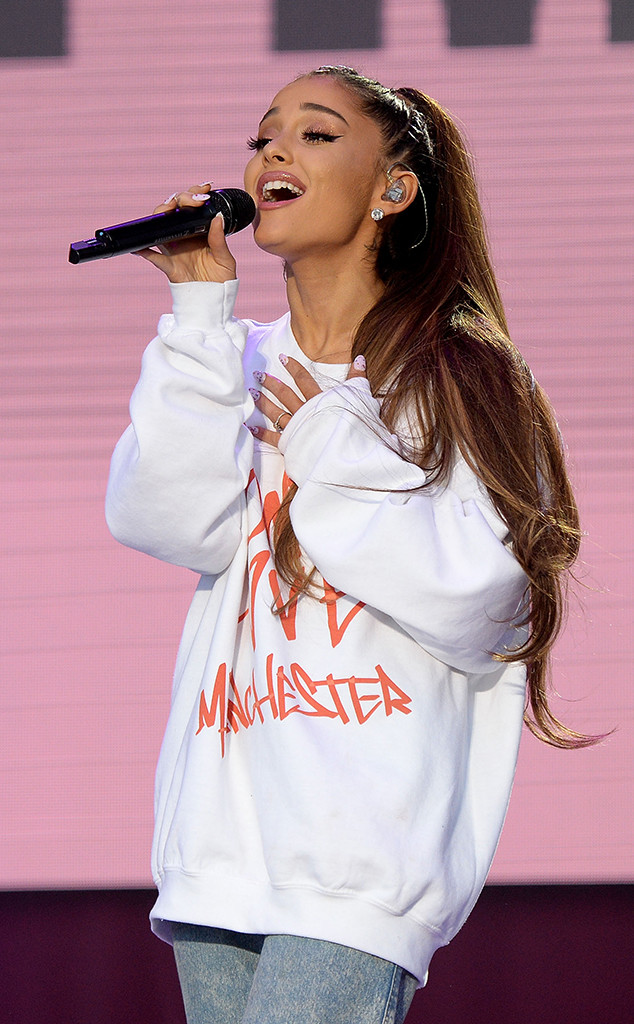 Kevin Mazur/Getty Images for One Love Manchester
Ariana Grande canceled an appearance on this weekend's season 44 premiere of Saturday Night Live for "emotional reasons."
SNL producer Lorne Michaels confirmed the news this week on James Andrew Miller's Origins podcast. "We had Ariana drop out for emotional reasons two days ago," Michaels said, adding that Kanye West then "stepped up" to replace her. "He'll be there. The reach of the show, and the number of people that will step forward, is just somehow now, I think, probably at its peak."
West will now be the musical guest for the premiere episode on Saturday, with Adam Driver hosting the show.