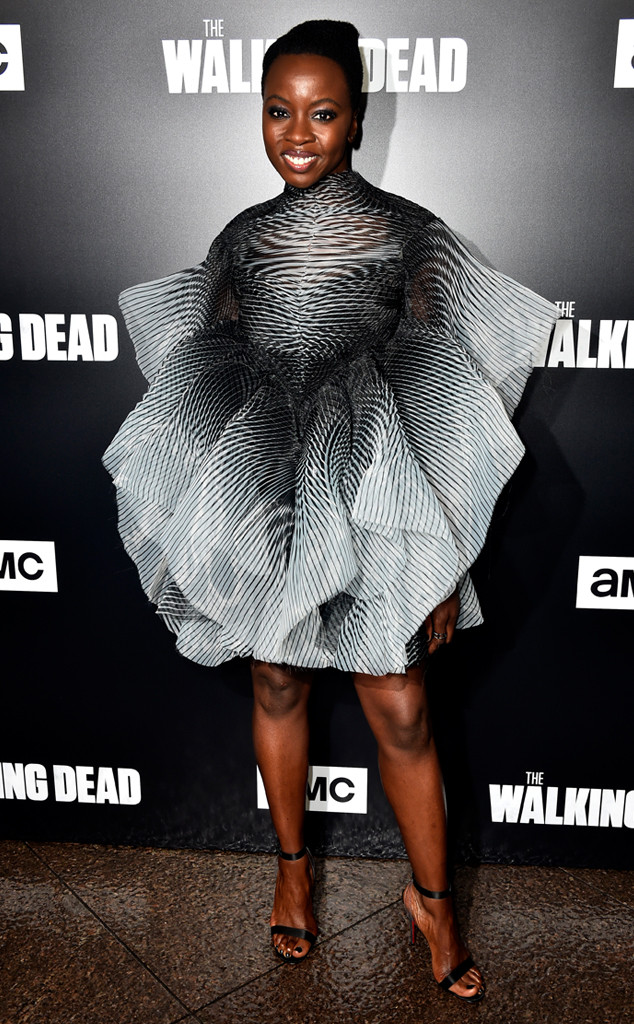 Frazer Harrison/Getty Images
This week, celebrity style was pure magic.
We're talking vibrant colors, gravity-defying silhouettes, sparkling gowns and royal-worthy looks. Beyond wearing a pretty outfit and posing for cameras, Hollywood's A-listers were creating moments on the red carpet that garnered closer looks and admiration. They aren't the most wearable looks, but they're inspirational in their design. Scrolling through the week's photos was like a walk through a fashion museum—pure spectacle.
Just take Danai Gurira, who attended the premiere of season 9 of The Walking Dead in a black and white structural dress from Iris van Herpen with Christian Louboutin heels. Between the shape and print of the garment, the look is so striking and unique that you may find yourself staring at it.