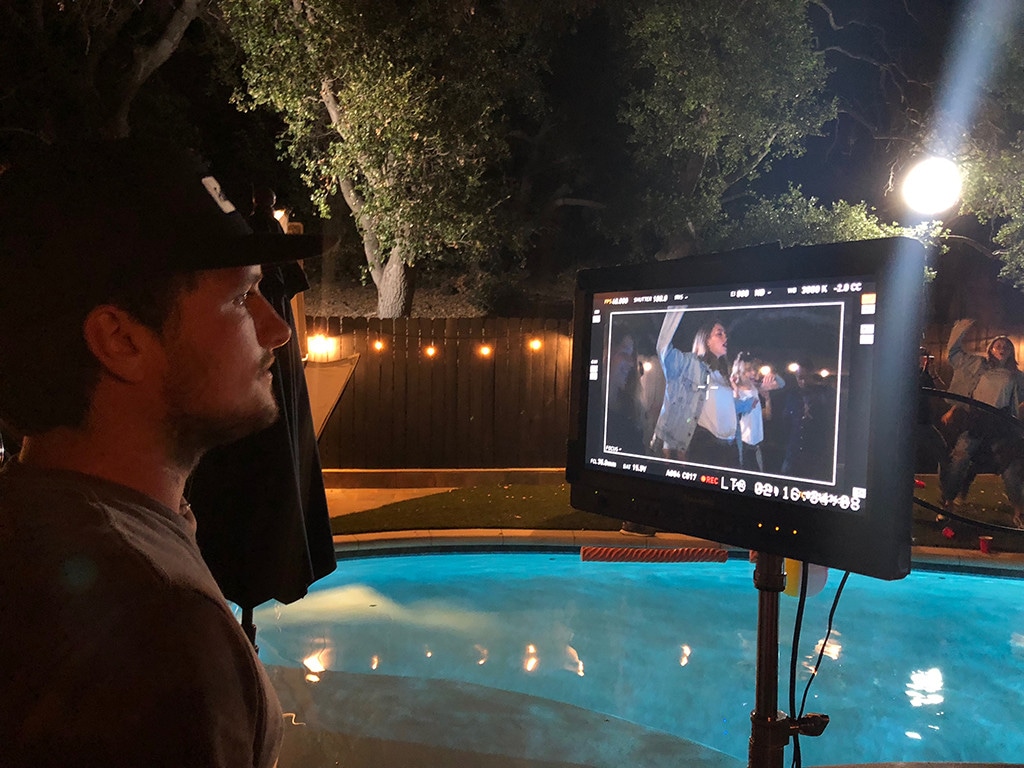 Josh Hutcherson
Josh Hutcherson is moving behind the camera.
The Hunger Games star made his music video directorial debut on Friday with the release of "High & Low"—a new single by electronic music duo West Coast Massive and singer Brayton Bowman. 
The video plays back a woman's night out in reverse. So, it starts with her in the water at a beach party, and it ends with the text message she received inviting her to go out.
As for how he became involved in the project, Hutcherson said his younger brother, Connor, manages West Coast Massive and that he's actually a friend of the group members.
"They sent over their new EP," he said. "And when I heard 'High & Low,' I thought it had a lot of potential to become a hit song, as well as a great music video. The lyrics combined with the melodies felt very cinematic to me, so I wrote out a treatment idea for the video. About three weeks later, we were on the ground making it."
Still, taking on a directorial role comes with its own share of challenges.
"The hardest part about getting behind the camera is that almost all the creative decisions that need to be made are ultimately your responsibility…deciding which ideas are good and which aren't," the Peeta Mellark star said. "You are responsible for executing the idea and rolling with the punches. We were lucky and had a top-notch team but still...the pressure can be tough. But I really love it." 
In fact, it looks like he's caught the directing bug.
"I'm looking at few different directing projects right now," he said. "[Not] TV for now, just features. I'm completely hooked by directing. Growing up in this business and seeing all that goes into creating something has driven me to want to create my own. I loved getting to work on this video, and I'd be down for more music videos, as well. They've really made a comeback in recent years, and it's a great place to test out ideas and push the boundaries."
To see the music video, check out the clip.