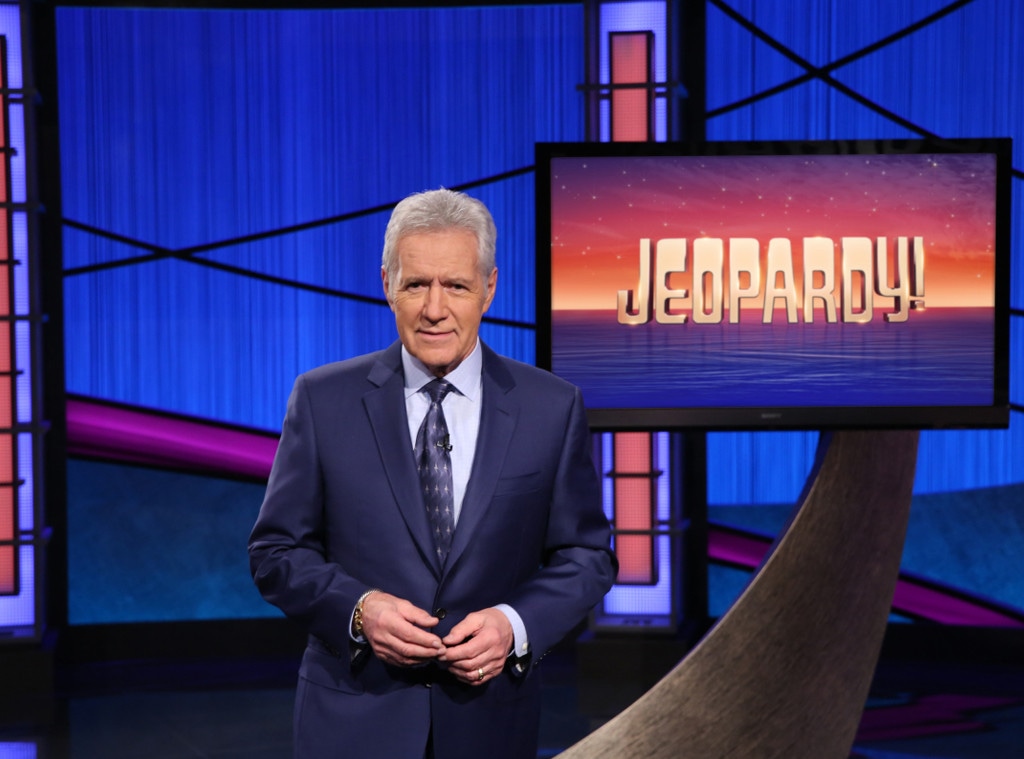 CBS Television Distribution
What is you're crying watching Jeopardy? The long-running game show, which made headlines recently thanks to host Alex Trebek's beard, is back in the news again, but this time thanks to a surprise proposal.
Contestant Michael Pascuzzi, a store manager from Florida, didn't provide an anecdote for Trebek to ask him during the show's traditional meet the contestants segment. Instead, he proposed, on national TV, to his girlfriend Maria Shafer.
Jeopardy! had a camera and mic on Shafer, of course, as she tearfully listened to the proposal.
"I just wanted to say one quick thing and ask Maria Shafer right there...if she would make me a winner today and marry me," Pascuzzi said.
She said, "Yes, of course." But it wasn't the right response.
"Maria, you responded too quickly," Trebek said. "I was about to say we'll have the answer to that question right after this commercial break."
Shafer played along. "That would be, what is yes?"
"Alright, good for you," Trebek said.
See more marriage proposals celebrities helped out in in the gallery above.
Jeopardy! airs weekdays. Check your local listings.