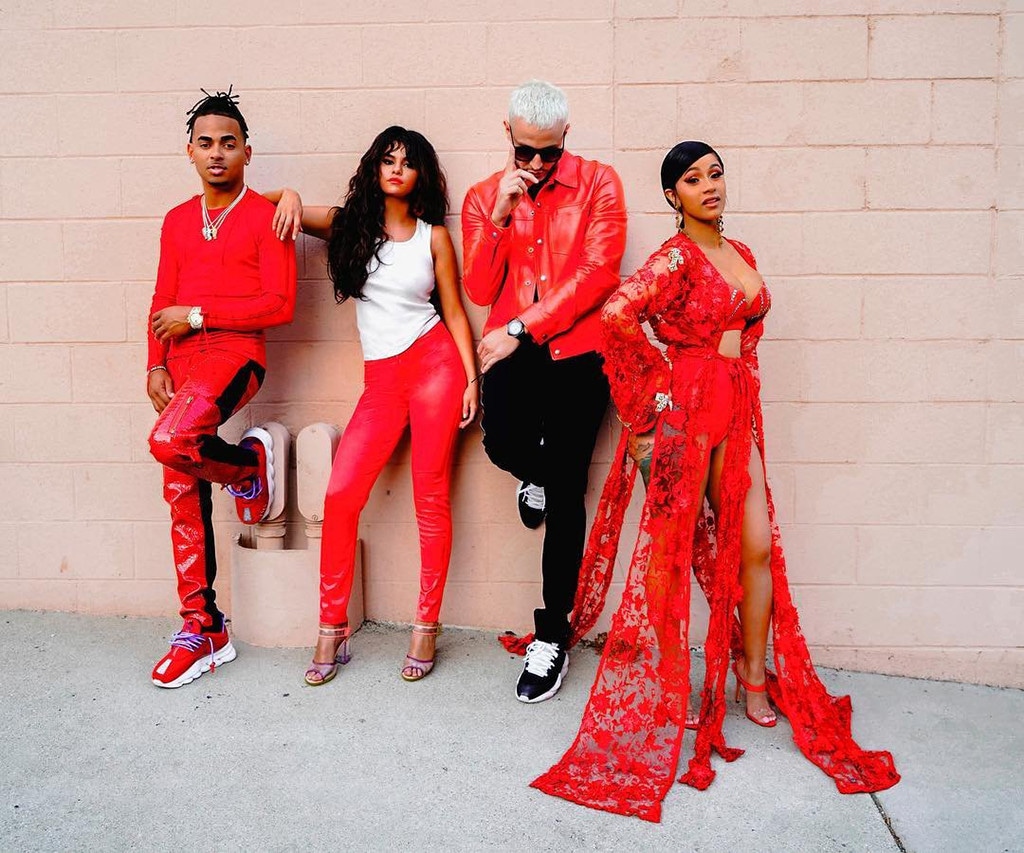 Miko Goncalves
DJ Snake recruited some A-list talent for his new single, "Taki Taki."
The hitmaker teamed up with Cardi B, Selena Gomez and Ozuna for the track, which was released overnight. "It's very Spanish. It's very like a Spanish vibe. As soon as I heard it, I was like, 'I want to get on it,'" Cardi B said in Billboard's Instagram Stories Thursday. "Then I found out Selena Gomez was going to be on it, and I'm like, 'Oh, s--t!' I knew it was going to be a hit."
In an exclusive interview conducted on the set of the music video, DJ Snake explained to Billboard, "I wanted to make a reggaetón, club record, you know? So, I sent it to Ozuna and he crushed it; I'm a big fan of Ozuna. He crushed it! And then I wanted more females on the record—and Spanish-speaking, you know? Two queens right here. That's what I wanted to do, and they blessed me with this greatness and dope energy. Selena and Cardi is a great combo."
News of the superstars' collaboration was leaked in August, but Cardi B kept her mouth shut before then. "I'm good at keeping secrets. See! Everybody tells me dey secrets. All my friends!" she told the group. "And I don't say nothin'. So, if you all wanna tell me something—trust me!"
The project was so top secret, in fact, that Ozuna didn't even know Gomez was on the record. "Today I come to the video and I see that it's Selena and I say, 'Wow! Wow!'" he said in Spanish.
A "Taki Taki" music video is expected to be released soon.