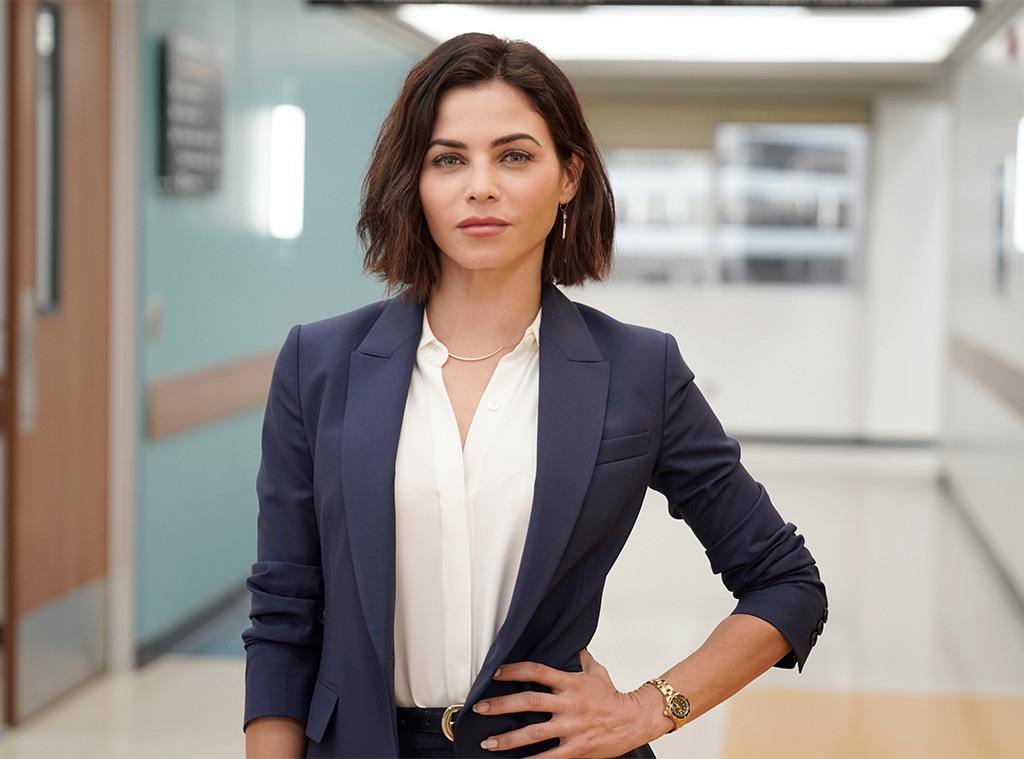 Jace Downs/FOX
Chastain Park Memorial Hospital had better watch out!
Jenna Dewan makes her debut on The Resident in next week's episode as Julian Lynn, a savvy medical device rep who's pretty dang good at convincing doctors they need new, expensive equipment. In the clip below, exclusive to E! News, she's got the attention of Devon (Manish Dayal). She's wooing him with artificial sphincters and hip replacement scars and her "superpower" of being able to tell a doctor's specialty just by looking at them. 
In her first eepisode's official description, Julian "inserts herself into the ongoing work of the doctors to promote her costly products," which doesn't exactly sound like she's a welcome guest at the hospital, especially in the midst of budget problems. 
The episode, titled "The Prince & The Pauper," also deals with Bell's (Bruce Greenwood) frustrations over Conrad's (Matt Czuchry) dad, who is now the new chairman of the board, asking Conrad for his input on hospital expenses, while Mina (Shaunette Renee Wilson) struggles in her relationship with Micah (Patrick Walker) and Devon is tasked with showing the interns around. 
Dewan currently hosts NBC's World of Dance, but has also recently had roles on Man with a Plan and Supergirl. 
The Resident airs Mondays at 8 p.m. on Fox.