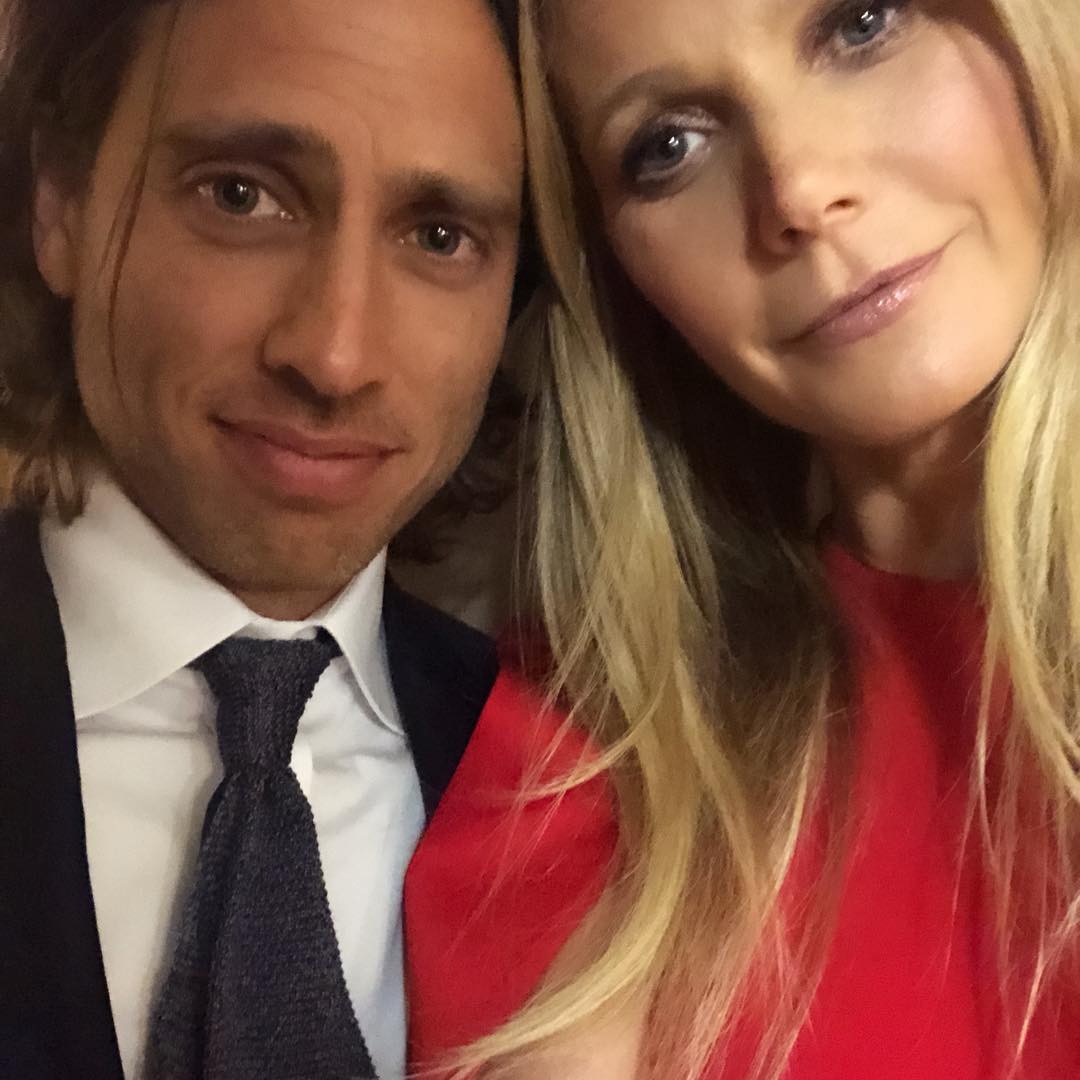 Instagram
Brad Falchuk is like Shakespeare in Love when it comes to fiancé Gwyneth Paltrow. 
In a heartfelt and poetic message shared to Instagram, the producer wrote, "When was this photo taken? 1940? '50? '70? Last summer? It's this timeless beauty's birthday today."
He continued his beautiful tribute by listing the "endless gifts" she was bestowed at birth. "Big blue eyes, a brain and heart overflowing with curiosity, generosity and possibility and those heartbreakingly long legs that go on and on—but she never rests on any of them."
Falchuk praised the Goop founder's work ethic that she displays in everything she does. "Gwyneth, you are the hardest working person I know," he explained. "From your first cup of coffee in the morning to your last cup of whiskey at night. From the gym to the office to homework at the kitchen table. You give us all of you, all the time. And always with a smile (well, almost always)."  
Brad concluded, "Maybe that's why, even though you are the best person ever, you keep getting better every year. Happy birthday, Love."
The duo, who have been dating for nearly four years, confirmed their engagement in January with an equally charming message. "We feel incredibly lucky to have come together at this juncture in our lives, when our collective successes and failures can serve as building blocks for a healthy and happy relationship," they announced. 
Falchuk and Paltrow later celebrated their engagement with a star-studded party in Downtown Los Angeles, Calif. in April. 
And E! News can confirm the highly-anticipated wedding will be happening soon. The guest list at the Hamptons venue will include a number of A-listers.