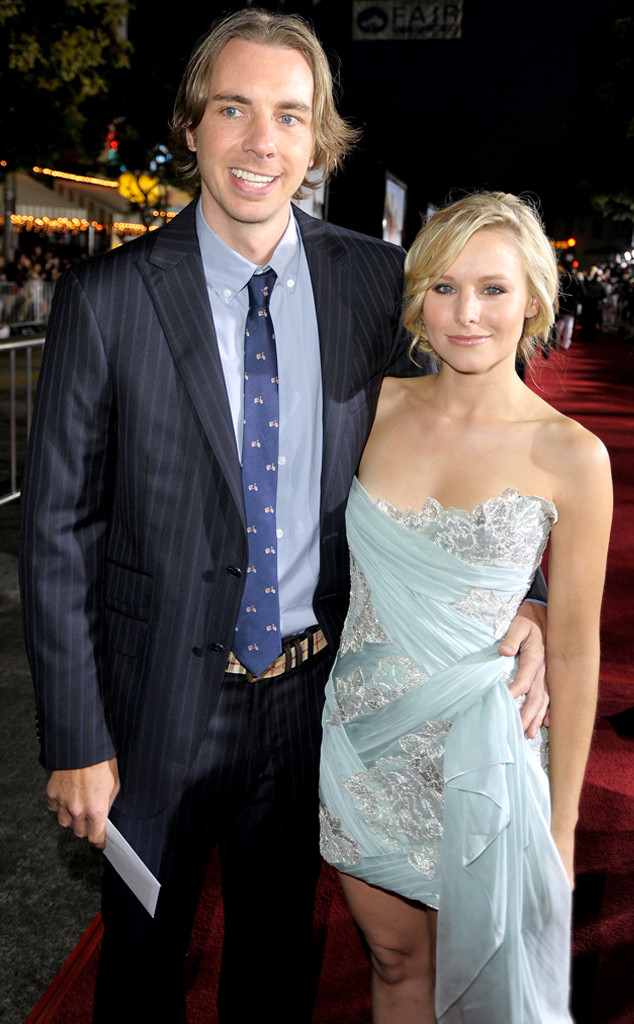 Kevin Winter/Getty Images
Vacationing with Dax Shepard and Kristen Bell is probably non-stop entertainment.
The Veronica Mars and Frozen actress and comedy film star, who have been married since 2013 and share two daughters, opened up on his Armchair Expert podcast on Thursday about some things he's done during trips that have annoyed her.
Problem No. 1: Dealing with the TSA: Shepard is not a fan of being told what to do in general, so it's no wonder that having to obey the often bizarre commands of TSA agents makes his blood boil.
"You go in there like you're in Braveheart, ready for battle," Bell said.
"I went through one of those things where it circles around you and you gotta put your hands over your head, but you've taken your belt off to put it through the machine," Shepard said. "[The TSA agent] said, 'Put your hands over your head.' I did that. My pants, they fell down just below my hips. It's not like I had pubes exposed or a shaft or anything like that, and she said, 'Pull up your pants.' So I pulled up my pants. She said, 'Put your hands over your head.'"