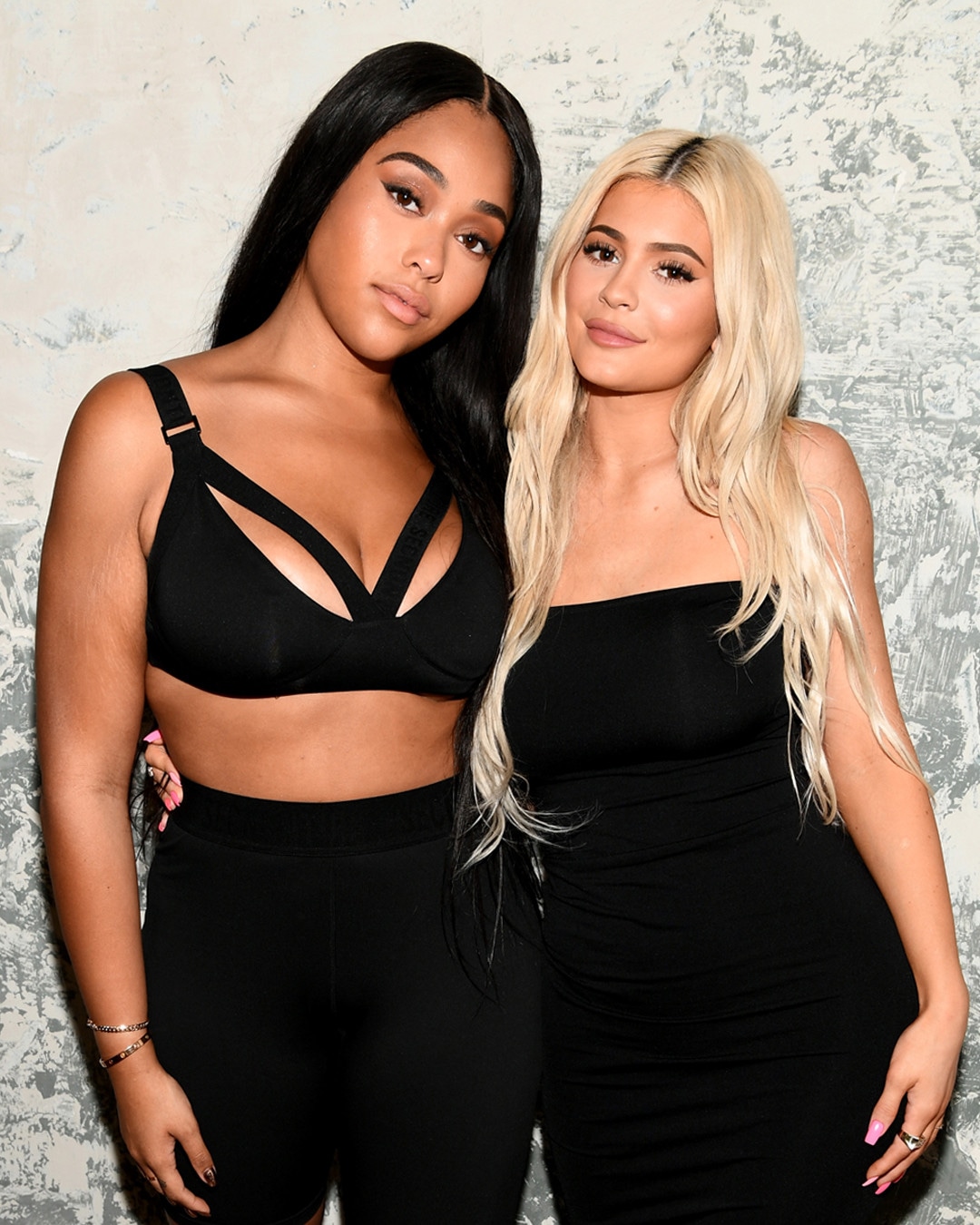 Emma McIntyre/Getty Images
While Kylie Jenner and Jordyn Woods may be friendship goals, they're so relatable.
The dynamic duo stays together, slays together and even binging watches Netflix together. Based on Jordyn's take, they sound like your typical BFFs.
"We're really just chillin'," she told E! News. "We're always trying to find new TV shows to watch to talk about. We love cooking. We just got Chrissy Teigen's new cookbook. We used her last cookbook a lot."
However, once you hear about the successes of the 21-year-old women and their shared love for beauty, photo shoots and entrepreneurship, it's clear that their lifestyle together is next level. 
For example, less than a week after her 21st birthday and the launch of her makeup collaboration with Kylie, celebrity makeup artist Patrick Ta (who clients include Gigi Hadid, Blake Lively and Lucy Hale) asked Jordyn to be his muse for a master class in celebration of Shiseido's new makeup collection. 
At the event, she told E! News, "Turning 21 is something you look forward to for a long time. Now that it's here, I'm like wait, so now I'm legal! It's just the start of something so much more. The collab [with Kylie] was amazing. I also dropped my second collection with my activewear line. It's just constantly learning and growing and starting new businesses."
For her modeling gig, the Scndnature owner revealed that warm tones and browns are her go-to, so the celeb-loved makeup artist took her obsession to the next level, creating a monochromatic look with a graphic eye and the Modern Matte Powder Lipstick in Majo.
"I really like it," she said. "I don't think it's an everyday look, but I like the eyeliner. I'm definitely going to try it again with a different shade. I didn't think I would like it, but I'm pleasantly surprised."
Using the new Kaja Ink Liner, the makeup artist traced her crease with an eye liner pencil (that can double as a brow product), which is a more dramatic look than the star is used to. However, she uses a similar technique on a day to day, using shadow instead of liner. 
"I love the [Kylie x Jordan] eyshadow palette because you can create so many different looks with it, but it's also very wearable," she continued. "I don't like to venture off too much from my comfort zone. I love warm tones and browns...I use the first color more than the other. The two browns, I use those in my crease for every look that I do."
The influencer is referring to the shadows "Wife Life" and "Sister"—adequate descriptions of her lifestyle.