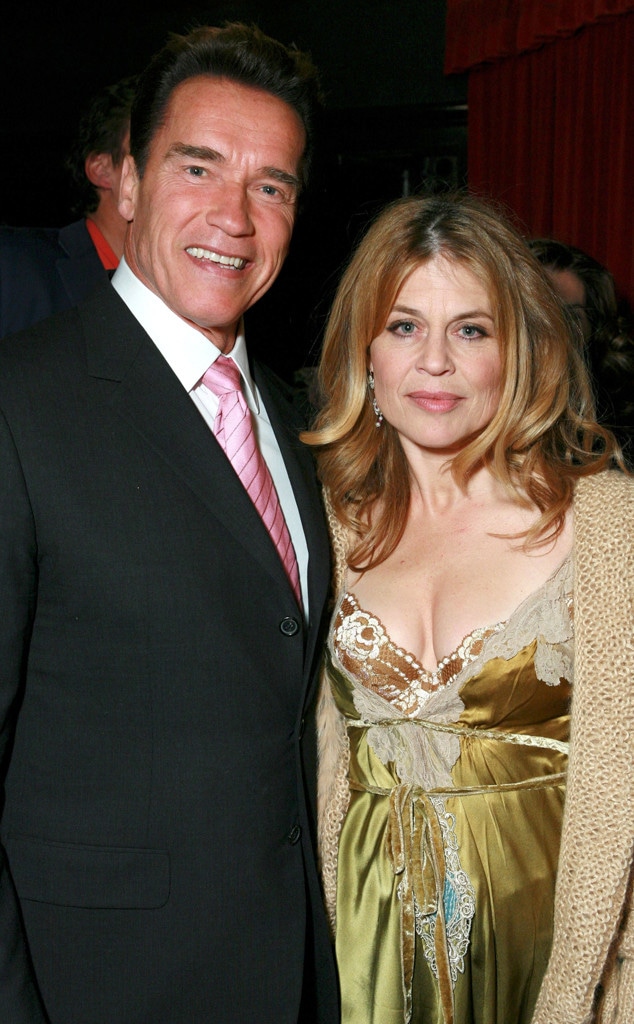 Alex Berliner/BEI/Shutterstock
Arnold Schwarzenegger took to Instagram on Wednesday to wish his Terminator co-star, Linda Hamilton, a happy birthday and post a picture of the duo onset of their new movie.
"Happy birthday to my dear friend Linda Hamilton," the actor wrote alongside a then-and-now photo of the stars. "One of my favorite co-stars, a true badass, and a wonderful human being. I'm pumped to be back together again."
While Hamilton rested her head on the actor's shoulder, Schwarzenegger sported a few fake injuries, giving fans a sneak peek of the action that's sure to come in the next film.
As fans will recall, Hamilton and Schwarzenegger starred alongside each other in the 1984 film The Terminator and the 1991 movie Terminator 2. Hamilton played Sarah Connor while Schwarzenegger played the lead role of The Terminator. While it's been about three decades since the two have shared the big screen, The Hollywood Reporter broke the news the celebrities were reuniting for the new Terminator reboot last year.
The new movie also features Mackenzie Davis, Diego Boneta, Natalia Reyes and Gabriel Luna, the latter of whom is set to take on the new Terminator role. Last month, Schwarzenegger posted a picture of him mentoring Luna in the gym.
According to THR, the film is set to hit theaters in November 2019.