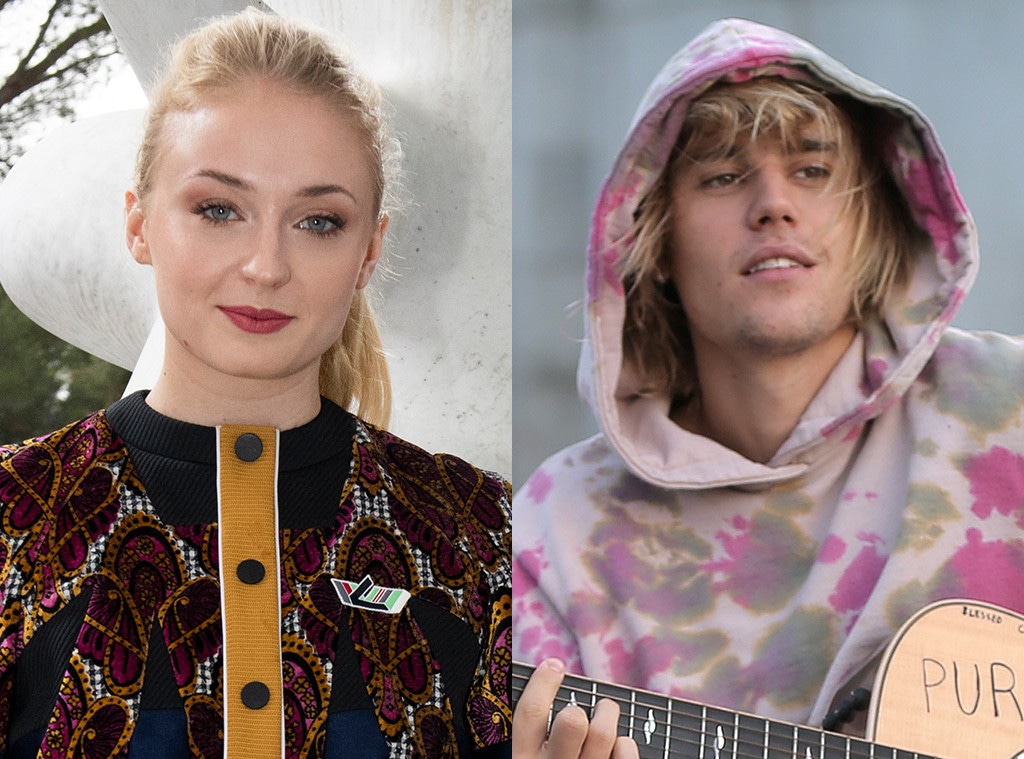 Peter White/Getty Images, Ricky Vigil/GC Images
Even celebrities get starstruck—just ask Sophie Turner. 
The Game of Thrones actress appeared on Wednesday's episode of The Late Late Show and told James Corden the embarrassing story of how she met Justin Bieber. 
Turner admitted she's "always loved" the Biebs. Her mother even made her a "life-size cardboard cutout" of the two of them together when she was 16.
"I cried," Turner said in regards to receiving the gift, "I fell up the stairs, and I cried." 
So when she got the chance to meet the "Sorry" singer in-person, she was pretty excited.
Turner met Bieber while visiting a house in Miami with her now-fiancé Joe Jonas. The two were asked if they'd like to receive a tour of the home, and Turner was told Bieber was actually resting upstairs. She then spotted him sitting shirtless and receiving a head massage.
While she tried to play it cool and introduce herself, she later "ran into the closet" and "cried for, like, five minutes." After she regained her composure, she left the closet and heard Bieber asking Jonas about his rumored new girlfriend. The former Jonas Brothers band member confirmed he was dating Turner. She then turned around to say hello again and made the following facial expression:
"And Joe has never let me live it down since," she said. 
Still, Turner guessed Bieber is used to awkward fan encounters. 
"It can't be the strangest thing that someone's done to him," she said.
Watch the video to hear her tell the whole story.