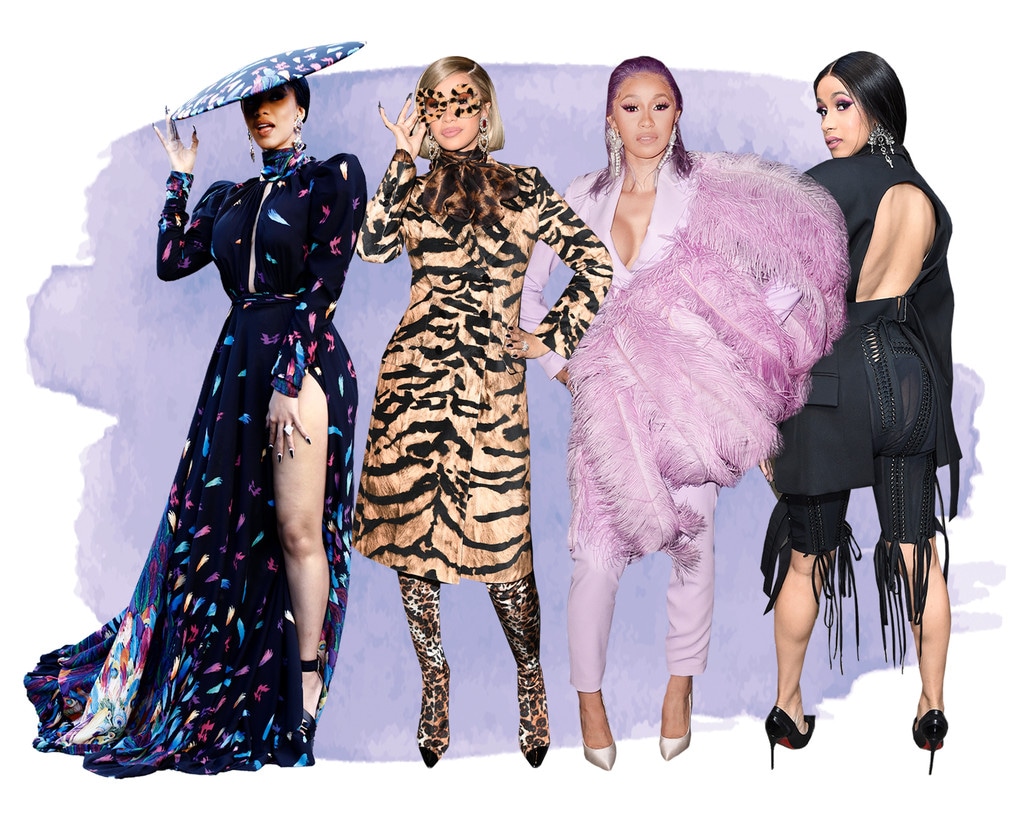 Cardi B's status as a hitmaker just reached a new level.
In her words, the record-breaking musician came through drippin' during New York Fashion Week. Now that she's in Paris, she's taking her game to the next level in designer looks that ooze glamour and demonstrate her fearlessness. Her looks are loud in the best way possible.
With a little help from celebrity stylist Kollin Carter, her front row-ready wardrobe is just as unexpected, as it is epic. It includes a lavender feather shawl, fur-accented glasses, lace-up bike shorts and bright monochromes outfits. 
Her status as a style star coincides with her rise to hip-hip royalty this year. This isn't the first time we've seen the 25-year-old rapper make a fashion statement (Think: her MTV VMAs 2018 dress). However, now she's wearing awing looks on the daily, proving herself to be a rising fashion icon. And, Paris is the perfect place to make her case.
While her feud with Nicki Minaj remains a hot topic, the rapper's style isn't phased. If anything, she's amped up her look since making headlines. 
Need proof? Scroll through the star's recent looks below!