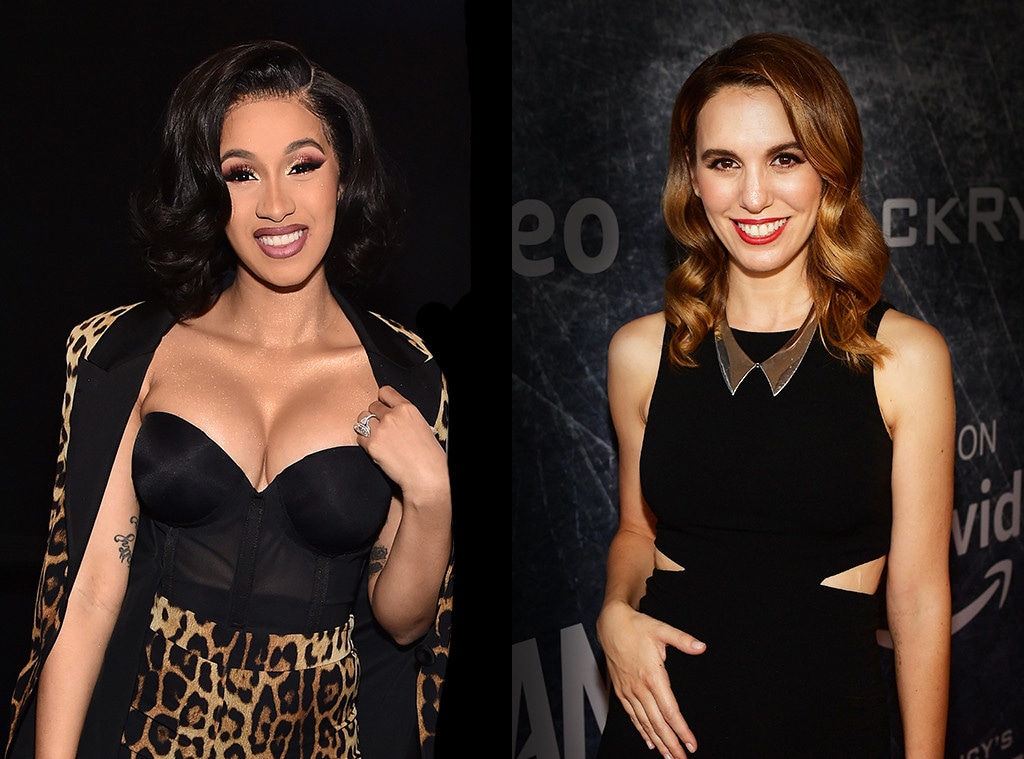 Getty Images
Cardi B just proved she's a major Even Stevens fan!
In a video posted on social media, the "I Like It" rapper can be heard singing "We Went to the Moon in 1969," the song from the Disney Channel show's "Influenza: The Musical" episode. In the 2002 episode, Ren Stevens (Christy Carlson Romano) gets the flu, but decides to go to school in order to keep her perfect attendance record. However, when she gets to school, Ren is totally unprepared and has to think quickly when she's supposed to present in science class.
That's when she bursts into song, telling her class about how "we went to the moon in 1969, not 1968, but a year later."
"Who remembers this song?" Cardi asks her fans in the video, before singing the lyrics. "I'm mad that I still know that song after all these years."
After seeing the video, Romano posted it on her Instagram and Twitter, writing, "Who else wanna join my squad?"
Watch the video above to see Cardi sing the iconic Disney song! You can also check out a clip from the Even Stevens musical on YouTube!