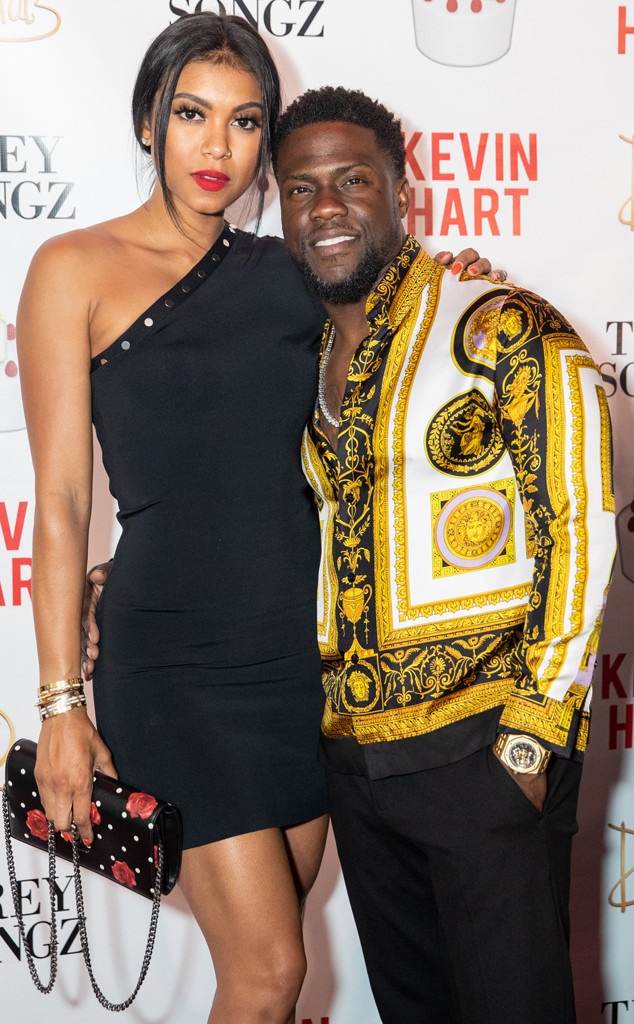 Tony Tran/Global Media Group
Kevin Hart is opening up about his relationship with Eniko Hart, one year after a cheating scandal rocked the couple's world.
Last September, the Night School actor issued an emotional apology to his then-pregnant wife and his kids, Heaven Hart and Hendrix Hart, for making a "bad error" in judgement. "I'm at a place in my life where I feel like I have a target on my back and because of that I should make smart decisions and recently I didn't," he began his Instagram message. "You know, I'm not perfect. I'm not going to sit up here and say that I am or claim to be in any way shape or form."
"I made a bad error in judgment and I put myself in an environment where only bad things can happen and they did," Hart continued. "And in doing that, I know that I'm going to hurt the people closest to me, who've I talked to and apologized to, that would be my wife and my kids."
Getty Images for Rémy Martin // Jerritt Clark
Hart went on to say, "It's a s--tty moment, it's a s--tty moment where you know you're wrong, and there's no excuses for behavior. At the end of the day man, I just simply gotta do better. But I'm not gonna also let another person to have financial gain of my mistakes, and in this particular situation, that's what was attempted, and I said I'd rather fess up to my mistakes."
Hart's rep later confirmed an extortion attempt had taken place. In May 2018, Hart's alleged extortionist was charged with trying to coerce the comedian into paying an undisclosed sum for a video allegedly showing Hart with a woman in Las Vegas. 
Two months after the scandal broke, Eniko gave birth to the couple's son, Kenzo Kash Hart. The couple is still together today and recently celebrated their second wedding anniversary.
When asked by People what kind of husband he is, Hart replied, "I am amazing. I am amazing because I get it now."
"The friendship that I have with my wife is insane," he went on to share. "Yes, that's my wife, we're lovers, it's a relationship, it's marriage…but the friendship we have is like no other."
Seemingly addressing the scandal, Hart told the outlet, "Our marriage has been put to the test. It's the most difficult test ever. And, you know, sometimes those tests come from stupidity. But it's how you handle it, and how you decide to move forward from it."
Talking about Eniko's forgiveness, Hart shared, "I applaud my wife for just displaying a high level of strength that I can't even explain. I applaud her for being my backbone, my support system, and more importantly, taking my life to the next level."
"The tests we've passed made us love each other even more," Hart told People. "It made us understand our bond even more."