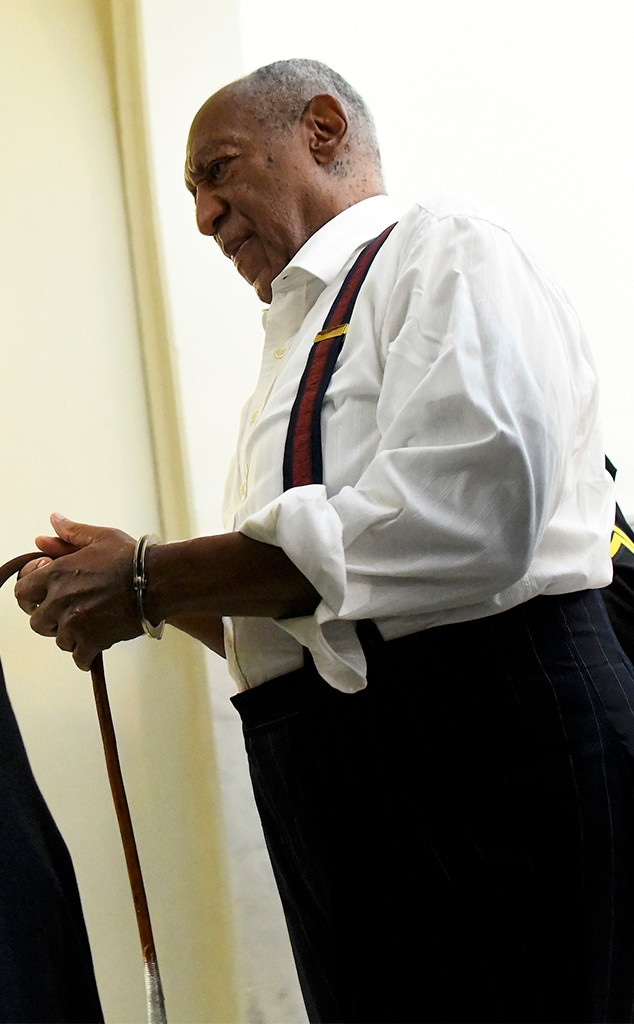 Mark Makela/Getty Images
Bill Cosby has a new uniform. 
The disgraced star, who was ruled a sexually violent predator and sentenced to 3 to 10 years in prison on Tuesday for the 2004 aggravated indecent assault of Andrea Constand, was photographed in what appear to be his prison blues for a newly released mug shot. 
In the new photo, the 81-year-old new inmate is looking away from the camera with his blue collar visible. His inmate number is NN7687 inside State Correctional Institution Phoenix, or SCI Phoenix in Pennsylvania. The actor was sentenced to "total confinement" and will be required to take a sex offenders program inside the facility. 
The prison was just recently put into operation in July and houses 3,830 beds as well as classrooms, a barber shop and gym. The prison offers various vocational classes and rehabilitation programs. Among the predominantly male inmates are those who have been sentenced to death in the state. 
In addition to years in prison, Judge Steven T. O'Neill required that Cosby pay a $25,000 fine within the first 12 months, as well as the cost of prosecution.
"Nobody is above the law because of where they live, who they are, wealth, fame, celebrity or even philanthropy," the judge said during Tuesday's heading while delivering Cosby's sentence. 
"Any lesser sentence would take away from the seriousness of the crime," the judge continued. 
"34 months this has gone on," O'Neill said. "Your time has come."
Following the hearing, Cosby was led out of the courthouse in handcuffs and immediately sent to prison.