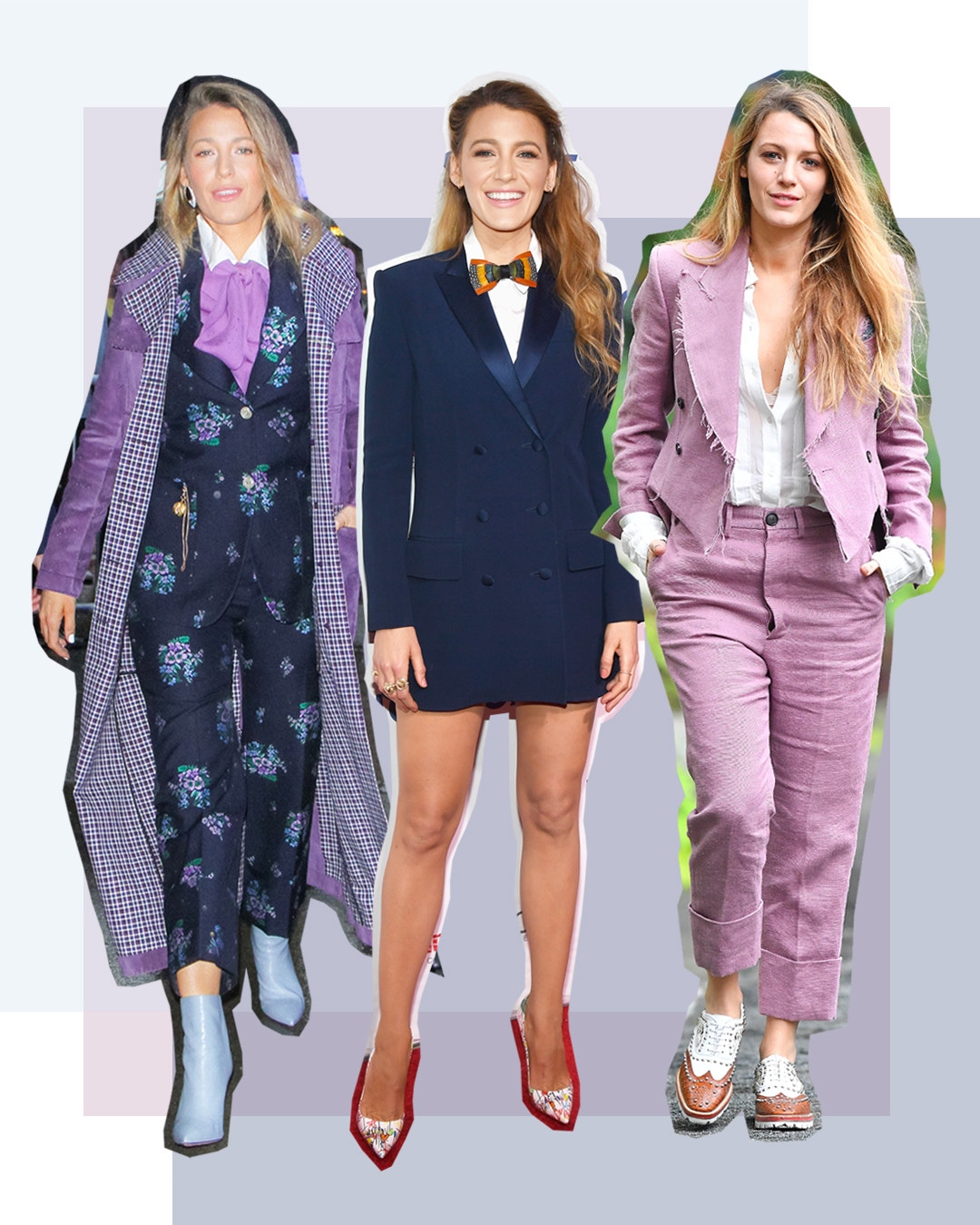 Blake Lively's recent wardrobe is next level. 
In honor of her newest film, A Simple Favor (in theaters now), the actress has used her promo tour as an opportunity to demonstrate the beauty of suiting. Three-piece suits, tuxedo dresses, pinstripe pieces, ties, bow ties—she's single-handily redefining the way we look at menswear. Based on her epic style, it's clear that women look amazing in suiting. And, while these garments have been longtime staples of menswear, they can be as feminine as a dress when you play with colors, prints and tailoring. 
We're convinced, ready to incorporate her style into our professional wardrobes. The only problem: Buying her looks from the likes of Ralph Lauren, Vivienne Westwood and Versace is super expensive, leaving many to think that Blake's style is beyond their pocket book.