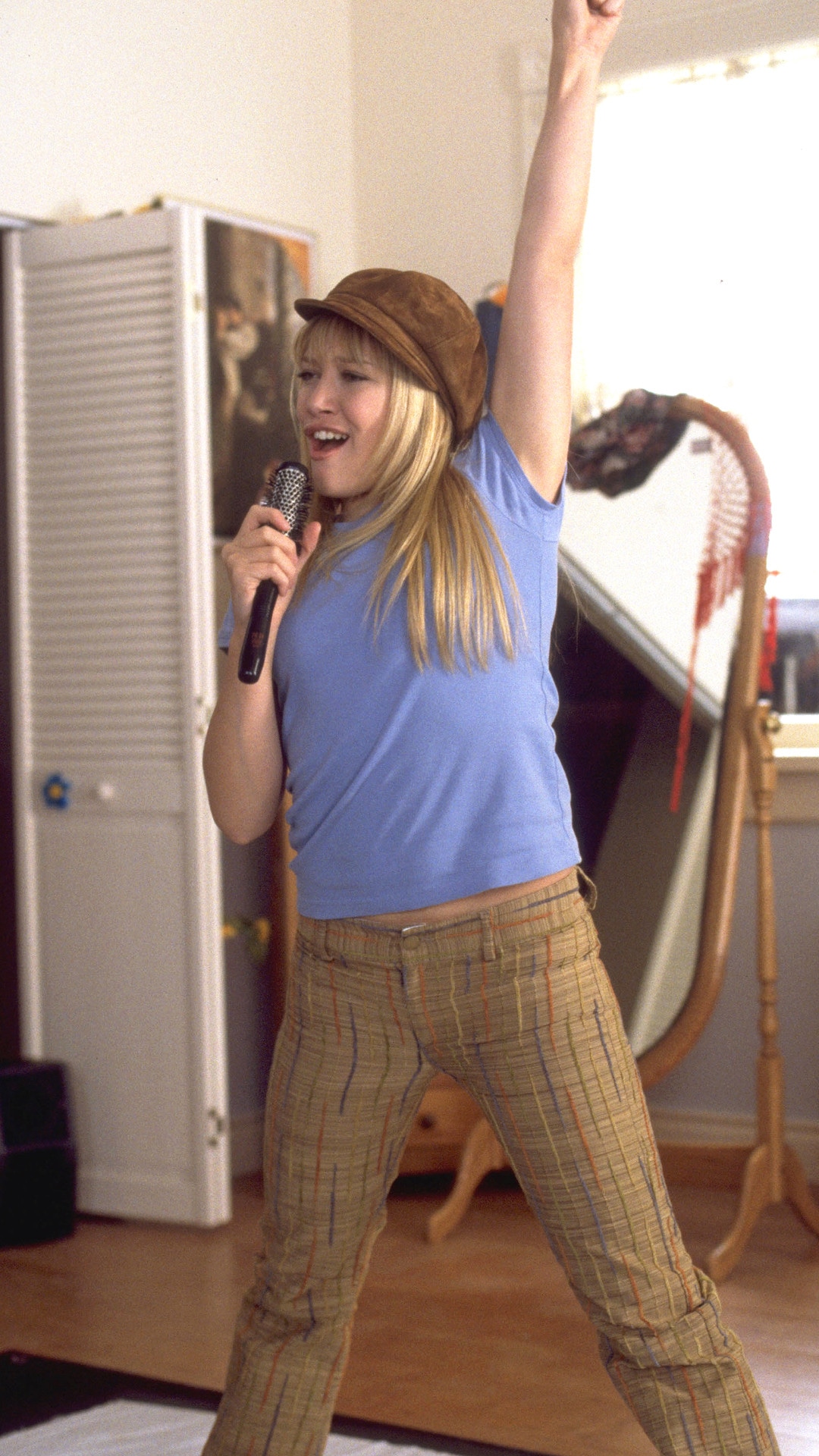 Walt Disney Pictures/Entertainment Pictures/ZUMAPRESS.com
Happy birthday, Hilary Duff!
The Younger star is celebrating her 31st birthday today, and what a year it's been for the actress, singer and soon-to-be mother of two.
In addition to launching the fifth season of her hit TV show, Duff announced that she's expecting a baby girl with beau Matthew Koma. "Guess what guys! @matthewkoma and I made a little princess of our own and we couldn't be more excited!!!!!!" Duff told her Instagram followers back in June. As she awaits the arrival of her daughter, we're celebrating her special day by looking back on Duff's incredible career.
Let's take a take a trip down memory lane to reflect on Duff's best millennia moments from Lizzie McGuire to Metamorphosis and beyond!
Lizzie McGuire: Three years after Duff starred in Casper Meets Wendy, she was cast as the adorably awkward title character in the Disney Channel series Lizzie McGuire. The show debuted on Jan. 12, 2001 after the premiere of the Disney Channel movie Zenon: The Zequel. Viewers instantly fell in love with the show and its star, Duff. As a result of the show's success, Duff became a major celebrity, with fans across the world wanting her autograph. Lizzie McGuire aired 65 episodes over two seasons on the network, with the finale episode airing on Valentine's Day in 2004.
Cadet Kelly: In 2002, Duff appeared in the Disney Channel movie Cadet Kelly alongside fellow Disney star Christy Carlson Romano.
The Lizzie McGuire Movie: Amid the success of the show, the feature film The Lizzie McGuire Movie was released in theaters in May 2003, reaching No. 2 on the box office charts. The film grossed over $55 million worldwide.
Agent Cody Banks: Duff starred alongside fellow child actor Frankie Muniz in the 2003 movie Agent Cody Banks.
Metamorphosis: While Duff was finding great success as an actress, she was also working on a career in music. In Aug. 2003, Duff released her second studio album, Metamorphosis, debuting at No. 2 on the Billboard 200 chart. The following week, the album took to top spot on the list. The album featured hit songs like "Come Clean" and "So Yesterday," as well as the bonus track "Why Not."
In honor of the album's 15th anniversary in August, Duff took to Instagram to thank her fans for their support. "I wanted to send out a big thank you to everyone for supporting me in something that was really scary to accomplish, some place that I didn't necessarily feel comfortable in, which was music," Duff said in the social media post. "But I knew I had something to say. So a big thank you for everyone who listened, everyone who related and everyone that my music resonated with. It means so much."
Duff went on to release her self-titled album, Hilary Duff, in 2004. Three years later, Duff released her fourth studio album, Dignity. In 2015, Duff released Breathe In. Breathe Out.
Cheaper By the Dozen, Cheaper By the Dozen 2: Duff starred alongside Steve Martin and Bonnie Hunt in 2003's Cheaper By the Dozen and the Cheaper By the Dozen 2 sequel in 2005. Take a trip down memory lane by watching the clip above!
Ron Batzdorff/Warner Bros/Kobal/Shutterstock
A Cinderella Story: In July 2004, Duff starred alongside Chad Michael Murray in the now beloved movie, A Cinderella Story. In the film, Sam Montgomery (aka PrincetonGirl818) sparks an internet romance with Nomad609, who, unbeknownst to her, is football player Austin Ames (Murray). The movie features some iconic scenes, including one in which Sam tells Austin, "Waiting for you is like waiting for rain in this drought, useless and disappointing." Mic drop.
Laguna Beach: In Sept. 2004, MTV launched its new reality series Laguna Beach, which documented the lives of high school students living in the California beach town. Duff's song "Come Clean" was chosen as the show's theme song, making the track even more popular.

Gossip Girl: Duff fans were thrilled when she joined the cast of the hit CW show Gossip Girl in 2009. For six episodes in the show's third season, Duff appeared as movie star Olivia Burke, who sparks a romance with Dan Humphrey (Penn Badgley) while attending NYU.
Now that we've taken a trip down memory lane, excuse us while we go watch The Lizzie McGuire Movie, A Cinderella Story and Younger while Metamorphosis plays in the background!
Thanks for all of the iconic millennia moments, Hilary!