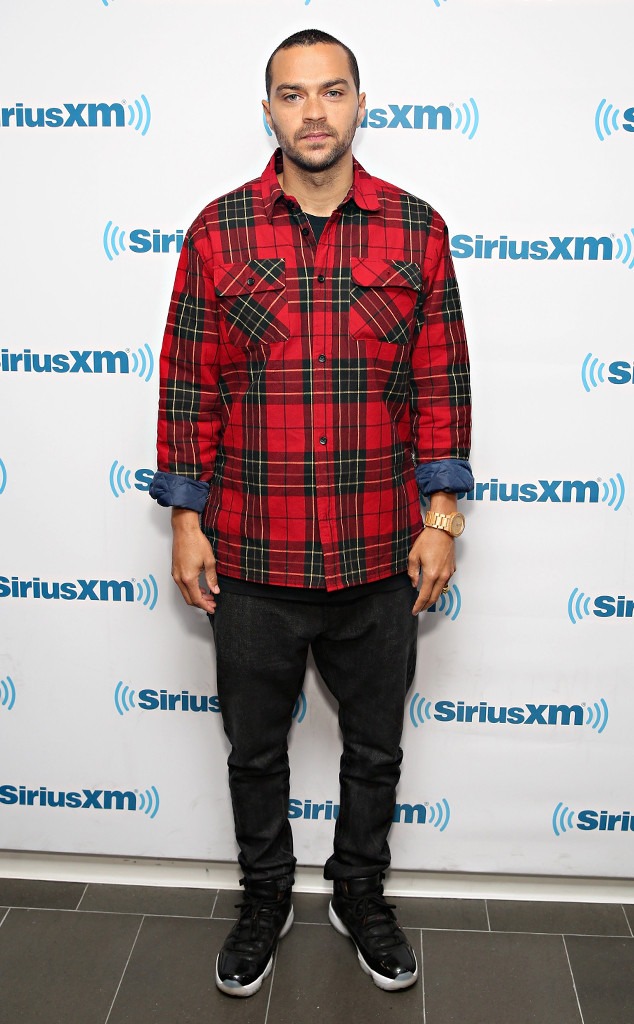 Cindy Ord/Getty Images
Jesse Williams is apologizing for sharing a meme that "provoked a strong reaction."
On Monday, the Grey's Anatomy star posted an image of Mamie Till Mobley in what appeared to be a parody of Colin Kaepernick's controversial Nike ad. The photos of Emmett Till's mother were intended as a way of announcing the actor would be producing a film about the struggles of the Till family. However, Williams' announcement was responded to with backlash. 
The images of Emmett Till's mother crying over her son's casket, which mirrored Kaepernick's ad, caused critics to believe Williams was using her grief as a promotion. One Twitter user criticized the action and wrote: "This is probably the worst thing you could've done here."
Williams promptly removed the images.
Now, the actor is issuing an apology for the insensitive photos of the black rights activist. "I would absolutely never make light of the tremendous tragedy that foisted Mamie Till Mobley into her life of activism and could never pretend her child being brutally tortured and executed was her 'sacrifice'.  That doesn't even kinda make sense, never mind being absurd and ahistorical," Williams explained.
He continued, "The images were designed it to highlight the tremendous sacrifices that Mamie made by sharing her unrelenting journey for justice - including boldly sharing those iconic images from her son's funeral, which changed the world. I adopted an iconic contemporary visual framework to connect past to present And contextualize our language around loss, leadership and sacrifice. My intent aside, I take responsibility for how they were received."
"My heart is always with my people and this includes my artistic commitment to telling our stories.  Always have, always will," Jesse added. "And while I stand for creative expression, every swing ain't gonna be a homerun. (And y'all know I swing a lot.) Those who are sincere in this work and concern, I thank you."
Jamie McCarthy/Getty Images
Filming for the movie, which has the approval from the Till family, is slated to begin next summer. The story will highlight Till-Mobley's struggle for justice for her 14-year-old son, Emmett, who was lynched in 1955 after being accused of flirting with a white woman. Following his death, Till-Mobley bravely decided to have an open casket funeral so the public could see the results of his cruel and unjust demise. His death and funeral is believed to be the catalyst of the second phase of the civil rights movement.
Whoopi Goldberg will co-produce and star in the movie, alongside actors like Keith A. Beauchamp, Frederick Zollo, Barbara Broccoli, Thomas Levine, and Leah Natasha Thomas.