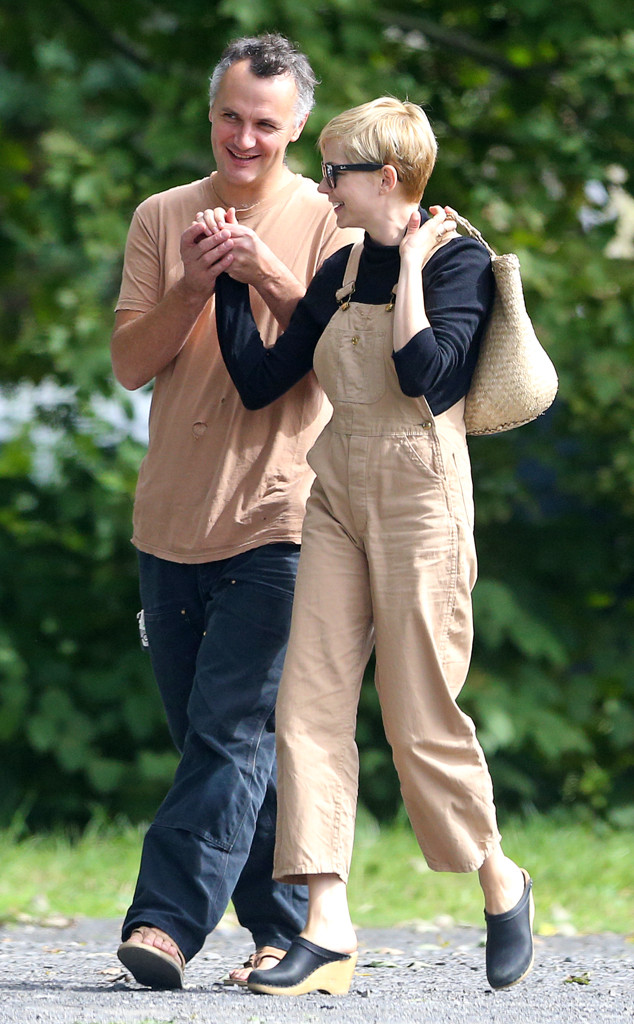 TheImageDirect.com
Her smile says it all!
Michelle Williams has been spotted out with her new husband, Phil Elverum, for the first time since their surprise wedding over the summer. The couple looked very much in love while antique shopping in upstate New York over the weekend. Photos show the 40-year-old indie rock musician and Mount Eerie singer kissing the 38-year-old Dawson's Creek alum's hand as they walked alongside each other.
The couple's marriage was revealed in a Vanity Fair report in July, which stated that the two met through a mutual friend and married in a secret ceremony in the Adirondacks in upstate New York.