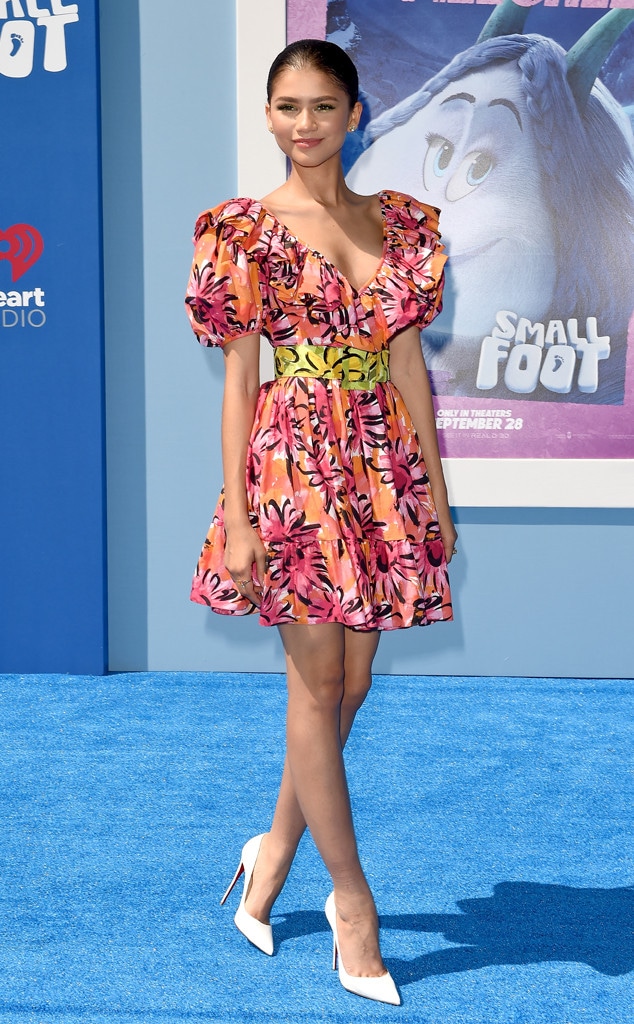 Axelle/Bauer-Griffin/FilmMagic
It's the meme pop culture fans can't stop talking about!
Before Smallfoot is released in theaters everywhere this Friday, YouTube star Gabriel Gundacker decided to create a catchy tune tied to the promotional poster for Zendaya's character.
The song titled "Zendaya Is Meechee" quickly went viral on Twitter with close to 4.8 million views since Saturday. And now, Zendaya is reacting to the viral meme.
"Sang my name right and everything," the Hollywood actress shared on Twitter with the tears of joy emoji's. In other words, she totally loves!
Other stars including Seth Rogen also expressed their appreciation for the video on social media.
For those wondering about the significance of "Zendaya is Meechee," we'll try our best to explain. Meechee is a Yeti and in the animated film, a group of Yetis encounter a human who they call Smallfoot.
In fact, one Yeti named Migo (Channing Tatum) is convinced that Smallfoot exists when he meets a former TV personality named Percy Patterson (James Corden).
"I hope everyone and their families enjoy Smallfoot as much as I enjoyed being apart of it!" Zendaya shared on Instagram when attending the Hollywood premiere on Sunday. "See you in theaters in 6 days!"
For those who can't get enough of the Twitter video, we're happy to report there's much more. 
There's also a Soundcloud where fans can listen to the entire "Zendaya Is Meechee" song for one minute and five seconds. Spoiler alert: You'll love every second of it.