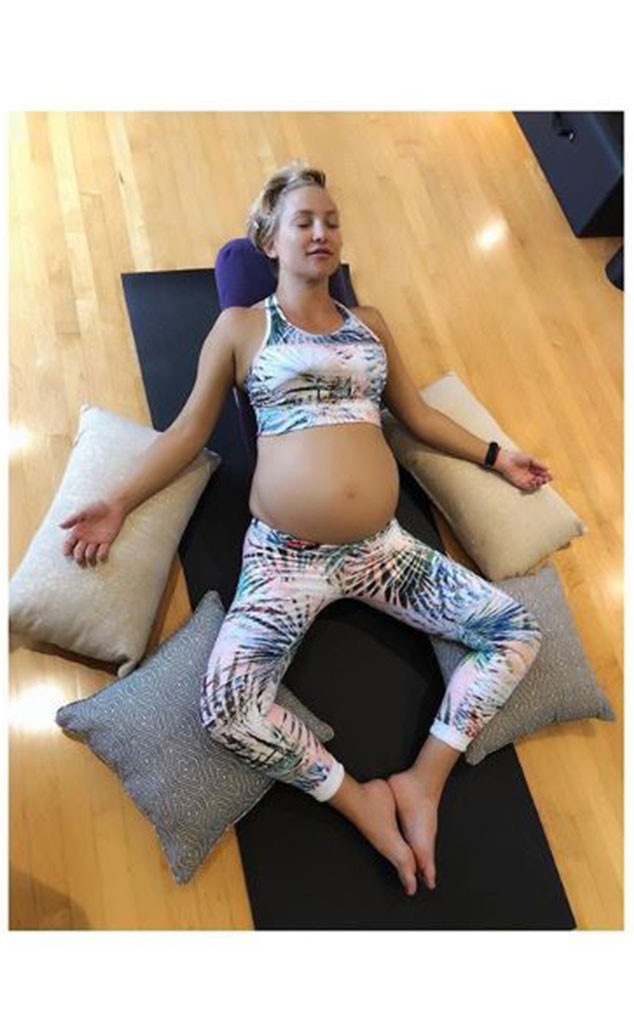 Instagram
Calling Reese Witherspoon—your famous gal pal needs some whiskey. 
With her third baby—and first daughter—arriving any day now, expectant mama Kate Hudson is biding her time until baby girl arrives. Thanks to a delivery from her well-known friend, she had an idea for how to put everything into motion. 
Witherspoon's book, Whiskey in a Teacup, recently debuted and she sent a copy over to her friend. "I saw everyone else getting them. I was like what the…" Hudson quipped on her Instagram story, the book in hand. 
Of course, the Oscar winner could never forget the fellow star. As Hudson perused the pages of the book, which include advice and recipes, she came across instructions for a Mint Julep. 
"What I really want to try is this," the pregnant star noted on social media . "But, I can't."
"Listen, Reese is my neighbor—just bring the whiskey. I don't need the teacup," Hudson requested. "I figure a little shot of whiskey could put me into labor."
As the funny star continued, "I'm looking for that chapter right now...how do southern girls get labor going?" Hey, Reese—have any advice? 
While Kate continues the countdown to the baby's arrival, she celebrated her little one with a pink-filled baby shower this past weekend.
In a photo of the star, who wore a white lace bohemian dress and flower headband for the occasion, she was embraced by a group of her close friends, like Sara Foster and Jennifer Meyer. "Grateful for these beauties throwing me the sweetest celebration for baby girl yesterday," Kate captioned the photo.
And soon, baby girl will be here!