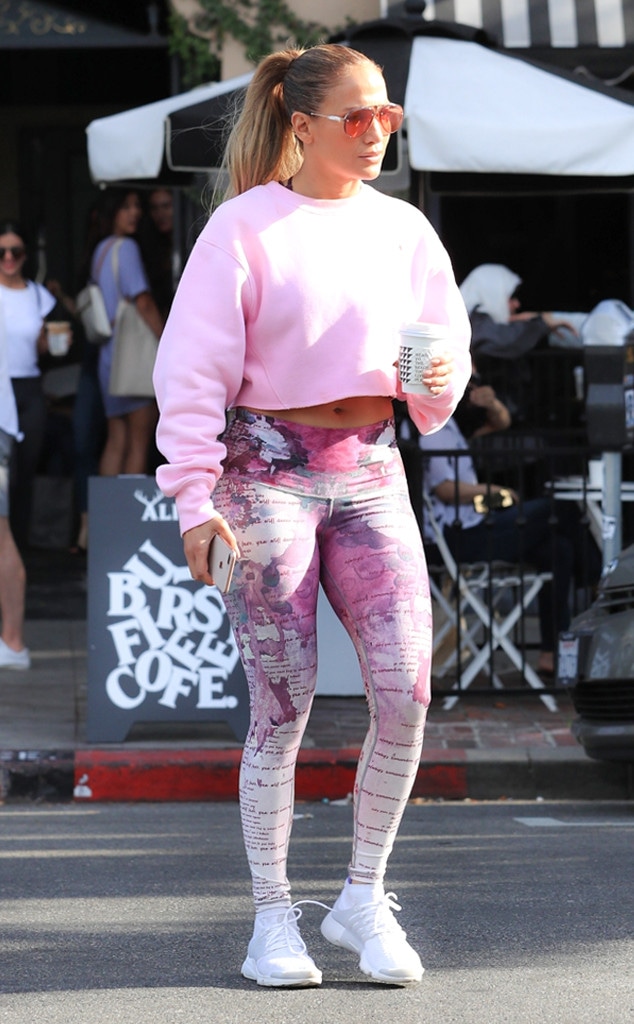 GAMR / BACKGRID
Celebrities are bundling up in their fall's best and modeling the sweaters you need to rock this season.
While everyone wants to be warm and comfortable as we transition into fall, the chilly days shouldn't keep you from looking like a style star. Thankfully, celebs like Gigi Hadid, Bella Hadid and Taraji P. Henson are demonstrating how to stay warm and look good with this season's best sweater trends. From sweater dresses to turtlenecks, Hollywood has a style that's sure to work for your wardrobe.
Just take Jennifer Lopez's cropped sweatshirt as an example. For an off-duty look, the World of Dance judge sported a pale pink sweatshirt, leggings with a graphic print, white sneakers and pink-tinted sunglasses. While non-constricting, the cropped sweatshirt still allows a view of the star's athletic build, paired with her form-fitting leggings. Plus, the pop of color is a refreshing hue for fall—take note.
Are you ready to cozy up in this season's sweater trends? Shop the best celebrity looks below!