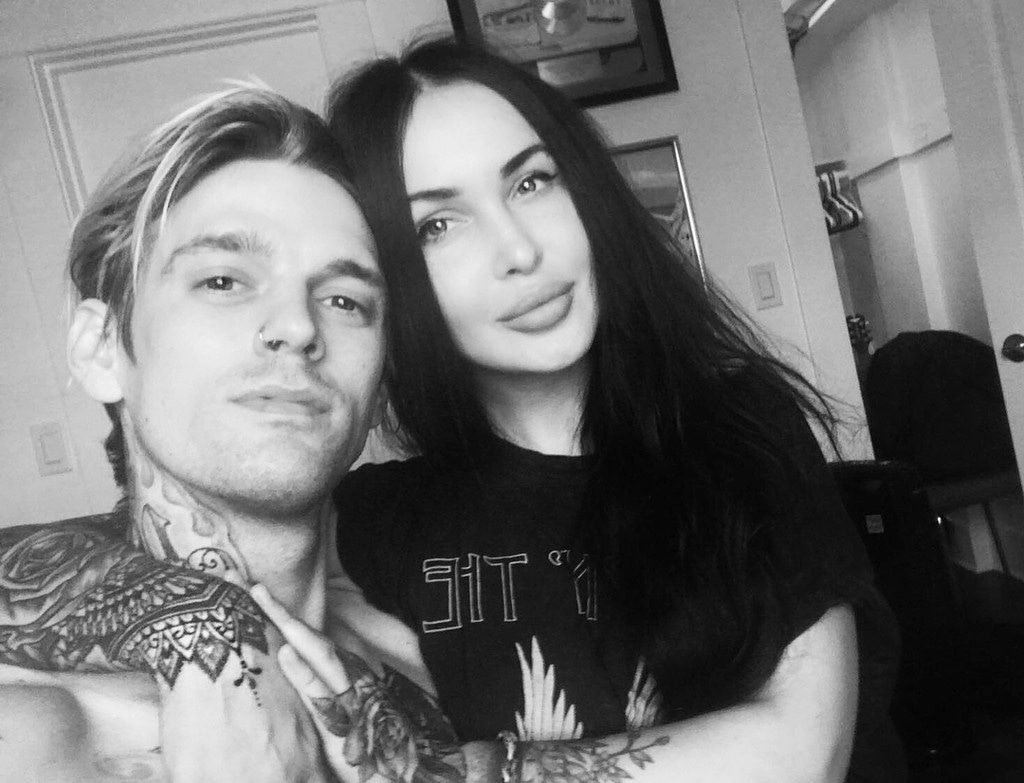 Instagram
Aaron Carter is ready to discuss that special someone in his life. 
The former child star and singer recently surprised fans by revealing he's in a relationship with Russian-born artist Lina Valentina. Carter opened up about "finally" meeting the "love of [his] life" in a personal message posted to his Instagram. 
Aaron, 30, shared, "No one has understood me and shown the love this woman has for me EVER."
Addressing Valentina, he continued, "You have my heart for the rest of my life our relationship is new but we WILL grow old together and have our family and I will cherish honor respect and be the man I've always wanted to be because you've shown me you're the woman I've always dreamed of." 
Just over a year has passed since Aaron split from longtime girlfriend Madison Parker. At the time, he blamed their breakup on his coming out as bisexual. (Meanwhile, Parker called her ex's claim "appalling" and "hurtful." 
But with his past relationship drama in the rearview, Aaron said he's fully committed to building a future with Lina. 
"You are my light, you are my dream and I will never give up on us no matter what and you are my queen," the performer gushed. "I love you with every inch of my heart and soul. Relationships aren't easy. But I want you to know I will never fall out of love with you."
In 2017, Aaron spent two months in a treatment facility after undergoing personal and legal turmoil, including the death of his father and an arrest for alleged DUI and pot possession. 
During an appearance on The Real, Carter reflected on his self-admitted "downward spiral." "I learned a lot of things from last year," he shared. "It was a very exhilarating year, full of good things, good times and then trials and tribulations." 
Through the experience, Carter revealed that he learned "to put myself first and to really truly love myself and be comfortable of what I see in the mirror."
In February, Carter dropped the album LøVë, his first major record in 15 years, and is currently on tour. As for more on Valentina, she describes her art as a mix of contemporary to surrealism and counts Salvador Dali as a major source of inspiration.