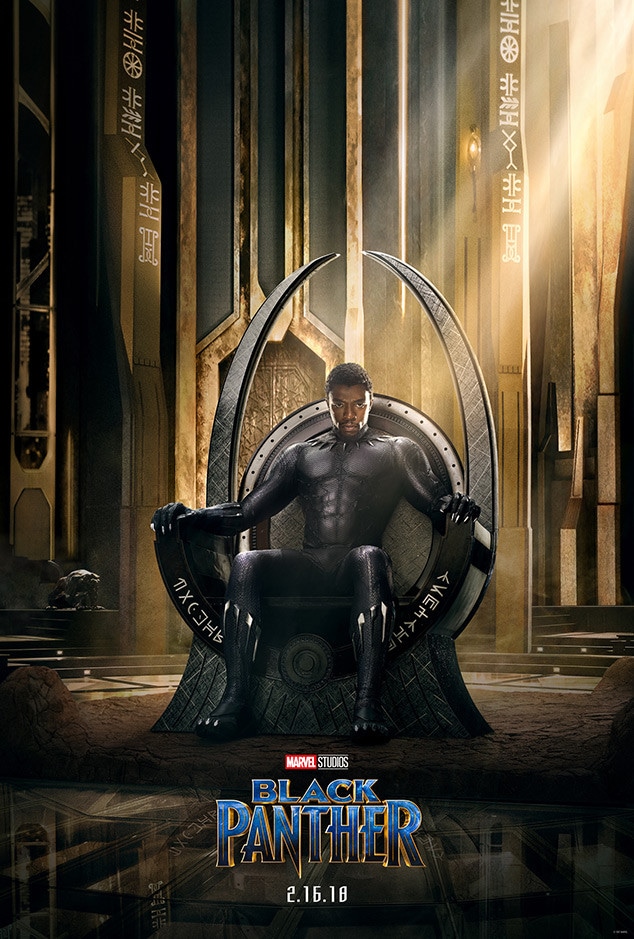 Marvel
Wakanda forever!
Black Panther fans it's time to get excited because Chadwick Boseman has made a major splash when it comes to the 2018 E! People's Choice Awards. 
After he was initially nominated in two categories earlier this month, E! announced today that Boseman is a finalist in both of them, which is a pretty big deal.
The South Carolina native is a finalist for Male Movie Star of 2018 and Action Movie Star of 2018. The good news is that Boseman now has a big chance at being a PCAs winner this November, but only if you get back to the voting polls—or in our case, website—right now.
The 40-year-old actor is up for his role as T'Challa and Black Panther in the hit Marvel superhero film that is also a finalist in two categories.
Black Panther could take home trophies for both Movie of 2018 and Action Movie of 2018...if you vote!
Now that the final round of voting has begun (it opened today), both Boseman and Black Panther need fans to start voting for them ASAP!
Technically, you have a few weeks, but as of now every finalist is back to zero, so every vote counts and the sooner you vote the less likely you are to forget and miss a chance at seeing your favorite star give a fun speech when the show airs live in a few months.
Until the PCAs actually airs—on Nov. 11 on E!—you can relive Boseman's best roles so far below.
Oh, and don't forget to go and vote for the superstar actor while you're at it.