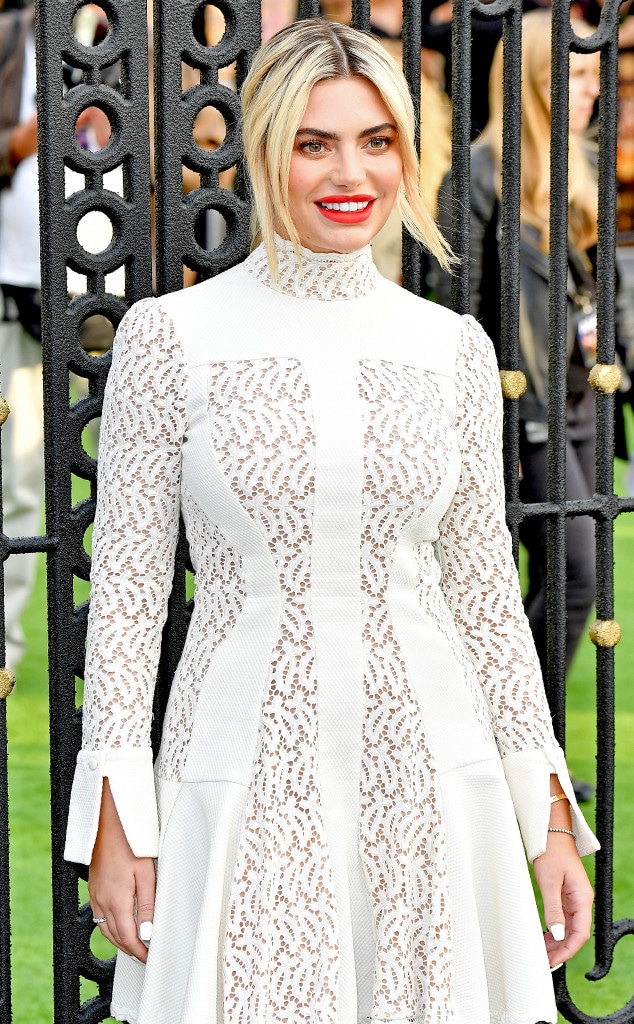 Jeff Spicer/Getty Images
Being a contestant on Love Island isn't all fun and games.
As the reality TV series continues to grow in buzz and popularity around the world—it's coming to the United States sooner rather than later—one contestant is speaking out about her experiences online after appearing on the show.
According to Megan Barton-Hanson, she never expected the amount of comments from strangers who were "slut-shaming me." As a result, she's speaking out in a personal letter.
"These archaic, oppressive views that men can have sex with as many women as they like and that's cool, while a girl who does the same and dares to say she has had more than a few sexual partners is a slut, needs to change," Megan wrote in a letter for I News. "It breaks my heart to think that girls out there are getting stick and feeling ashamed while guys are labelled heroes by their mates."
Megan had sex in the villa with two men at different times while appearing on Love Island. She claims it "shocked the nation."
"I find it difficult to understand how in 2018 there is still so much stigma around women admitting they enjoy sex too? Love Island is a dating show. I didn't go in there for fame or for some hair extension deal when I came out. I was genuinely looking to fall in love and leave with a boyfriend," she explained. "I had been single for so long and had numerous unsuccessful relationships, so when I could see things weren't working out with [cast member] Eyal [Booker] I knew I had to cut it off." She would later move on and grow a relationship with Wes Nelson. 
Megan admits that some of the cast suggested she not have sex again because "they knew how I would be perceived." At the same time, other male cast members had sex with more than one person during the season. And according to Megan, they didn't get the same backlash.
Ultimately, the Love Island finalist says the experience has taught her many valuable lessons. She's also grown more confident in who she is and what she stands for.
"Throughout this process, I've learnt to embrace my sexuality. I have a high sex drive and that's nothing to be ashamed of. This is my body, my life, I own it and I'm proud," she proclaimed. "I do not and will not regret my sexual history or career choices at all because they have made me the woman I am today. Have I made mistakes? Hell yes, but who hasn't! Should I be ashamed of those mistakes? Hell no!"
And although there are plenty of critics, Megan is also happy to point out that there are many supporters who continue to motivate her to speak out and be strong.
"I only hope I can play a role in helping the young Megans out there to feel empowered in their choices and know that you have nothing to be ashamed of. Own your losses as much as your wins! My heart is so full right now and I'm excited about the road ahead, not just for me but for all women," she concluded her letter. "If you're reading this today and feeling like you're not enough, then just know that you are. You are amazing, so go be you and hold your head high. Remember that you have nothing to be ashamed of."