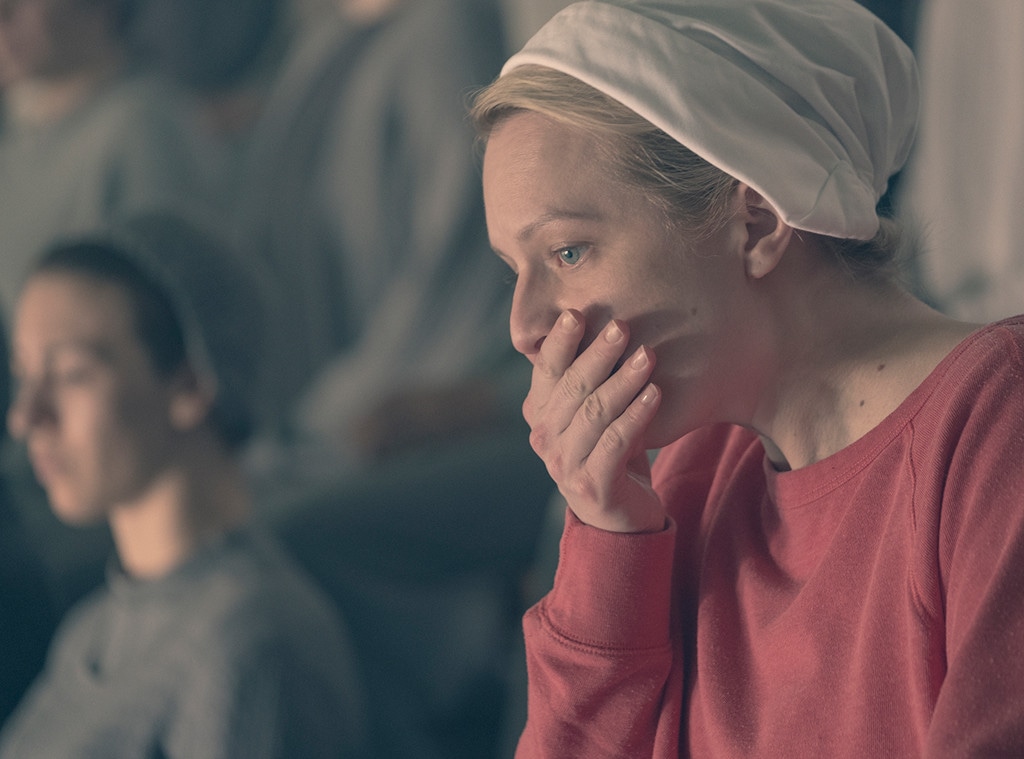 Hulu
Well, this wasn't a good idea. 
Lingerie and costume retailer Yandy unveiled its offerings for this Halloween season—and a Handmaid's Tale—inspired getup was one of them. According to screenshots circulating the Internet, while the website did not directly call it a Handmaid's Tale costume, it noted that the outfit was set in "an upsetting dystophian future has emerged where women no longer have a say." The description further noted, "However, we say be bold and speak your mind in this exclusive Brave Red Maiden costume."
The costume consisted of a red mini dress, matching hooded cape and a white bonnet headpiece, clearly inspired by the red uniforms the handmaids are forced to wear in Gilead. The model advertising the costume also wore fishnet stockings and black heels. 
It quickly sparked outrage online as many took issue with sexualizing the outfit worn by the Hulu series' oppressed handmaids, who are treated as property and sexual slaves. 
"Have they not actually read the book or watched the show?! This is literally the uniform for rape...it should not be sexified," one critic tweeted. "Im glad they got a terrible backlash and removed it!"
Following the outrage, Yandy subsequently removed the costume from the site and issued a statement. "Yandy always has stood, and will continue to stand, at the forefront of encouraging our customers to 'Own Your Sexy'. We support our customers being comfortable in their skin, regardless of who they are or what they choose to wear. Our corporate ideology is rooted in female empowerment, and gender empowerment overall. Over the last few hours, it has become obvious that our 'Yandy Brave Red Maiden Costume' is being seen as a symbol of women's oppression, rather than an expression of women's empowerment. This is unfortunate, as it was not our intention on any level. Our initial inspiration to create the piece was through witnessing its use in recent months as a powerful protest image."
As the statement concluded, "Given the sincere, heartfelt response, supported by numerous personal stories we've received, we are removing the costume from our site."
Last year, the company raised eyebrows with its blue crop top and skirt "model wife" costume, which appeared to be a clear reference to First Lady Melania Trump's blue inauguration outfit. 
"We don't take ourselves too seriously and neither do our customers," vice president of merchandising Pilar Quintana-Williams said in a statement to Huffington Post at the time. "The Yandy Girl strives to be the talk of the Halloween party and we've found these topical, pop culture-inspired costumes with a fashion-forward twist are always a fan favorite year after year."