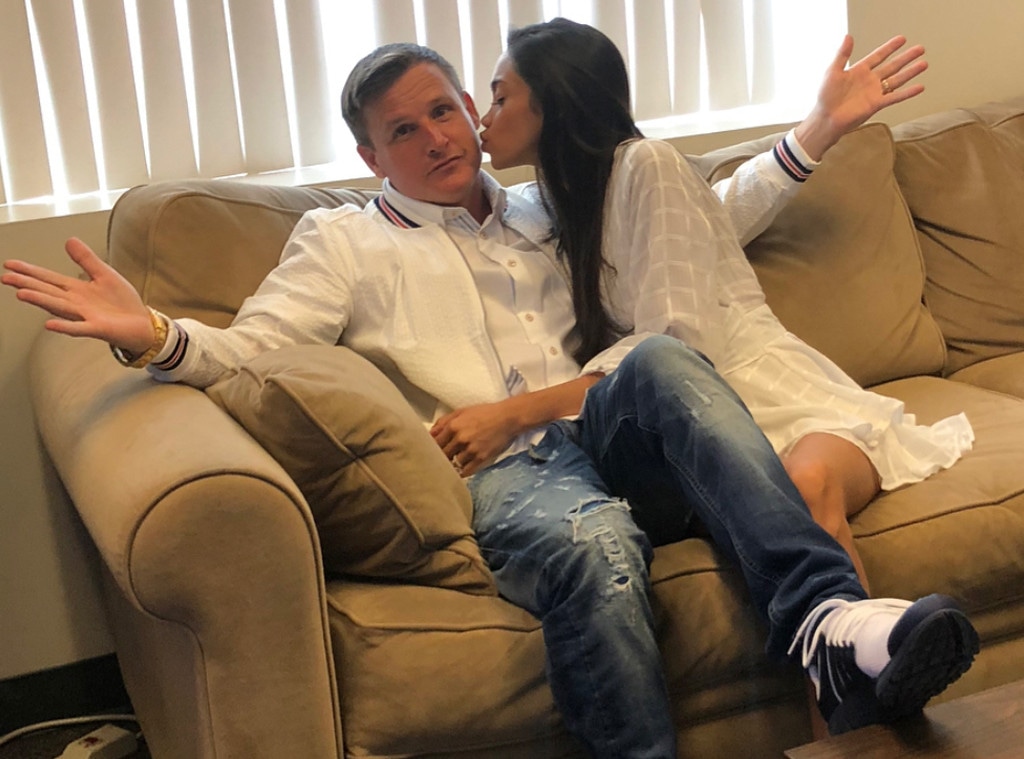 Instagram
Rob Dyrdek celebrated his third wedding anniversary with his wife Bryiana Dyrdek this week by recreating their first date.
Of course, the couple's romance didn't start off with just dinner and a movie.
"Five years ago I took @bryianadyrdek on a first date that included a helicopter ride to Bakersfield to rescue puppies," he wrote on Instagram on Thursday. "I knew on that flight I would spend the rest of my life with her. Since that flight we have got engaged; got married; had two kids; got a dog, rabbit and a cat. Every day I am overwhelmed with gratefulness for our life and great love. Today we celebrate our three-year anniversary, so I thought it was only right to surprise her with another helicopter ride. This time to Catalina Island for a relaxing evening. Love you for forever and always."
Bryiana also wished her main man a happy anniversary on Instagram.
"I don't know how you do what you do.. I'm so in love with you.. It just keeps getting better," she wrote. "We are officially three years into our forever and @robdyrdek surprised me with the BEST way to celebrate! I am so grateful for the unconditional love you shower me with every single day. Happy Anniversary to the best husband in the entire world."
Both celebrities posted footage from their excursion on the social network. The images showed the duo sitting in the helicopter, enjoying the beautiful scenery from up above and relaxing near the ocean. Fans also couldn't help but notice his wife's massive engagement ring in the photos. 
The Rob & Big star wed the Iconic Beauty founder on Sept. 19, 2015. As fans will recall, the bride wore a gorgeous gown with a long train. The wedding took place just a few months after the skateboarder popped the question in April of that year.
"Words could never describe how blessed and honored I am to call you my wife," he wrote at the time. "You are my true one love and I promise in faithfulness to love and protect you and our marriage ,till the end of time."
Happy anniversary, you two!