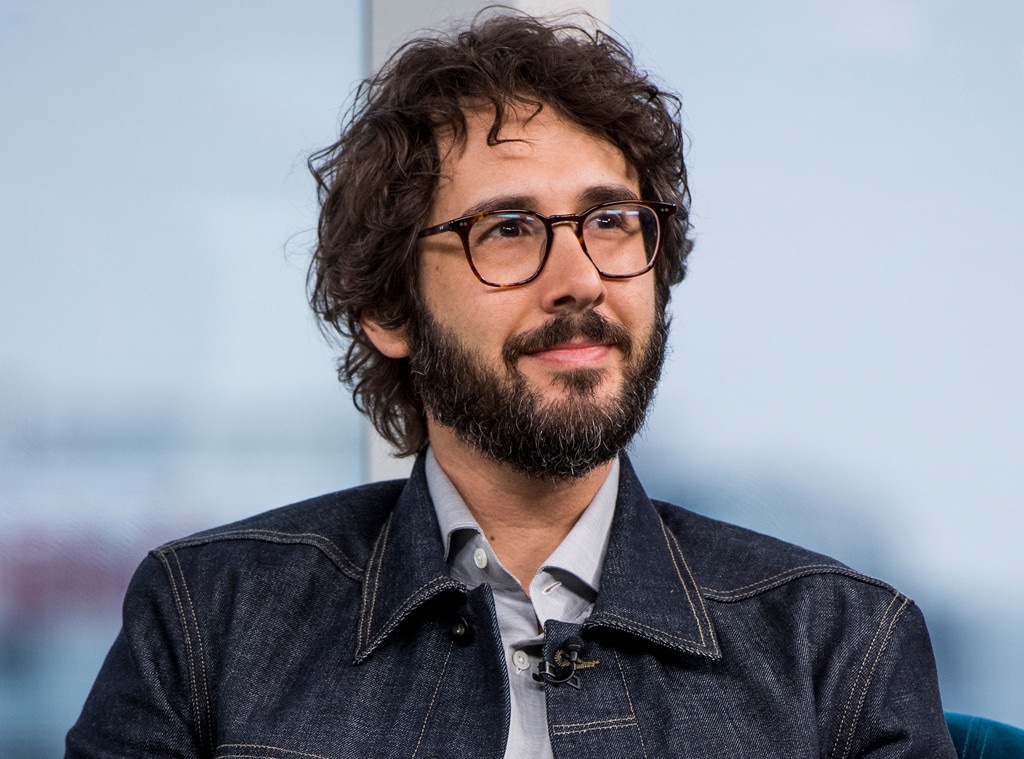 Aaron Poole/E! Entertainment
No one was more surprised to learn that Katy Perry wrote 2011's "The One That Got Away" about Josh Groban than the singer himself. Last year, while promoting her Witness album, she disclosed to James Corden that he had inspired the song, saying, "He's one of my good friends."
Groban was caught off guard again Thursday when a viewer called in to Andy Cohen's late-night show on Bravo and asked for his reaction to Perry's revelation. "We did [date]," the he told the host and fellow guest Queen Latifah. "We were both very private, and so we realized we were better as friends. And we've been very, very good friends to this day. She's the best. But, I was not expecting that. That was a double take and a spit of my coffee when I saw that."
Groban added that he was confused by some of the lyrics. For example, in the first verse of the midempo track, Perry sings, "Summer after high school, when we first met / We make-out in your Mustang to Radiohead / And on my 18th birthday, we got matching tattoos / Used to steal your parents liquor and climb to the roof / Talk about our future like we had a clue / Never planned that one day I'd be losing you." Although it was "very sweet" of Perry to speak fondly of him in her interview with Corden, Groban said he "listened to the lyrics" again and was a bit lost. "I'm like, 'I never owned a Mustang. I don't have a tattoo. Are you sure that's about me?'"
"I'm very flattered by it," he added. "But I was very surprised by it, too."
When Cohen encouraged Groban to reach out to Perry again, he replied, "I think we're both very taken at the moment, but it's very sweet. It's very sweet. So, thank you for that question."
(Groban is dating Schuyler Helford, while Perry is dating Orlando Bloom.)
Rest assured, the singer added, "I'm not ghosting Katy. We're still really good friends."
Groban initially denied dating Perry, telling Details in February 2013 they were merely "very good friends" who "hit it off because we're both goofballs." When asked point blank if he ever dated the singer, Groban replied, "No, not really...We might have skated on the line of dating."
Watch What Happens Live With Andy Cohen airs Sunday through Thursday at 11 p.m. on Bravo.
(E! and Bravo are both members of the NBCUniversal family.)