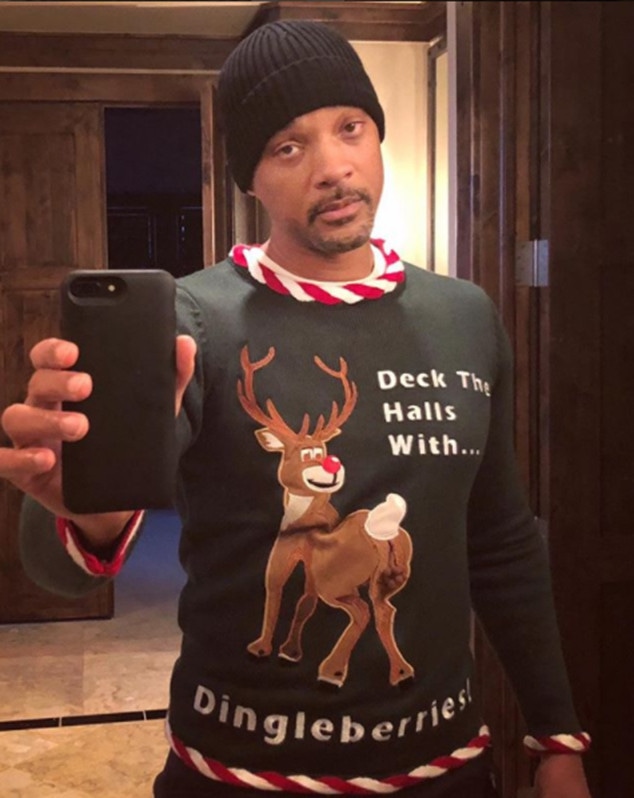 Instagram
In an instant, Will Smith became an overnight social media sensation. How did he do it? By being 100 percent himself. 
With 254 posts in less than a year, the famous multi-hyphenate found a way to turn social media into his own digital playground—and invited us in to join his fun. 
As he explained in one Instagram video commemorating his first 10 million followers, Smith avoided social media "for most of my career because in the past, to be a movie star you needed mystery and separation."
Well, that all changed in December 2017 when he kicked off his new profile by chronicling his visit to The Ellen DeGeneres Show. Ever since then, he's hooked fans new and old with his creative, witty, exciting and downright hilarious posts and has amassed 22 million followers in the process. 
Unlike some stars' social media accounts, which work mostly on a surface level to promote a new project or share glamorous, filtered selfies, the blockbuster star has found a balance between creating content that is high-quality and masterfully edited as well as authentic and entertaining. After all, we're talking about the guy that totally slayed Drake's #InMyFeelings challenge by filming from the top of a bridge in Budapest. Dedicated? Definitely! 
Here are all of the ingredients that resulted in Smith's one-of-a-kind social media mix:
He has epic throwbacks. 
With a successful career spanning decades, there isn't much the Oscar nominee hasn't experienced in Hollywood. As such, when it comes time for a #tbt, Smith has a wealth of old photos to choose from, including ones taken while filming some of his iconic movies, as a guest at A-list events and with some of the biggest stars in the world. 
He keeps impressing us.
The multi-talent has a few more tricks up his sleeve, including—apparently—masterfully solving a Rubik's Cube.
He takes us inside life with his famous family.
As one of Hollywood's most famous longtime couples, Will and Jada Pinket Smith continue to capture fans' hearts with every new year. Now, with social media, Will has used the outlet to invite followers behind the scenes into the happenings of their life together, whether it be going Christmas caroling or hanging out on vacation. 
He knows how to laugh at himself. 
Sure, he may be a rapper, actor, producer and comedian known all around the world, Smith doesn't ever take himself too seriously—and that includes his Instagram posts. 
And keeps us laughing. 
As the man who spent six seasons delivering punchlines on The Fresh Prince of Bel-Air, Smith knows a thing or two about being funny and it shines through just as much online. 
He takes us on adventures. 
Wherever his life takes him, Smith can easily take fans along for the ride. Feeding a crocodile in Australia? We can all be there, too. 
He has some pretty cool friends...
And when it's time for them to hang out, all Smith has to do is tape and post. Dance lesson from Marc Anthony anyone?
And he's a really sweet dad. 
While we've watched Jaden Smith and Willow Smith grow up in the movies and on red carpets, Will shares an even more personal side to his kids with home photos and videos. From taking Willow to her first ballet class to praising Jaden's musical success in his own unique way, the star feels like our own Internet dad. 
Basically, what we're trying to say is—thank goodness Will Smith joined Instagram.