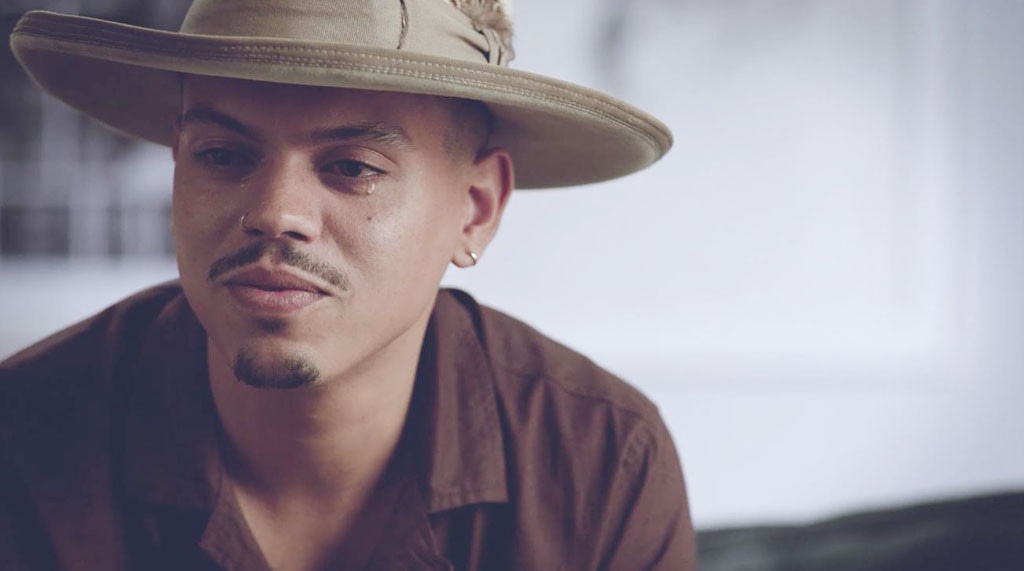 E!
Evan Ross has conquered his fears.
On Sunday's all-new episode of ASHLEE+EVAN, Diana Ross' son came to terms with some of the emotions he had buried following his father Arne Næss Jr.'s untimely passing. As you may know, the late businessman passed away in 2004 due to a climbing accident.
Thus, the Star actor was understandably apprehensive when his brother Ross invited him to go climbing. "You should definitely come," Ross advised his younger brother. "We'll do Malibu Creek Park. It'll be a nice, chill day."
"I haven't climbed since dad, man," the "I Do" singer responded. "I'm not trying to get on a mountain right now."
After assuring Evan it would be "nothing too dangerous," the ATL star ultimately agreed to go climbing for the first time in years. Despite his nerves about the excursion, Evan knew he'd be honoring his deceased dad by just trying.
"I feel like one of the biggest things I got from my father growing up was, 'You can face certain fears' and no matter what, I can push through," Evan later revealed to the camera.
Watch:
Evan Ross Wants to Use His Fear to Set a Positive Example
Even though the experience was a trying one for Evan, he ended up being happy about the adventure. After Ashlee's husband confessed that he had always planned on never climbing again, Ross expressed how proud Arne would've been of Evan.
"You wanna make sure you remember everything. You don't want it to become a distant memory," Evan reflected during a confessional. "I would've liked him to have met my wife and my daughter…he was good with women and he was special."
Watching Evan conquer his fears went onto inspire wife Ashlee Simpson-Ross, who almost lost her own father to prostate cancer. In an attempt to celebrate Evan and Ross being so "brave," Ashlee and her girlfriends visited a fish market to pick out some goodies for a special dinner.
Watch:
Ashlee Simpson-Ross Talks to Her Dad About His Brush With Death
However, Ashlee also made time to meet with her dad Joe Simpson to get an update on his life post-cancer. Even though Ashlee wasn't much of a "daddy's girl," she admitted that she has been "developing and growing my relationship with my father."
"The biggest part is, because I don't have testosterone, I just don't have energy," Joe relayed to Ashlee during their visit. "So you have to power through."
Although the former dadager is thankfully prostate cancer-free following radiation treatments, he was well aware that his health scare could've taken a tragic turn.
In fact, the Simpson patriarch even revealed that a doctor once gave him only six months to live if he didn't go through with a life-saving surgery. This revelation forced Joe to "wrestle" with the idea of saying goodbye to his loved ones.
"Definitely not that time," the "Pieces of Me" singer quickly added. "I'm not ready for that."
"I couldn't do that to you and to your sister and to my little grandbabies," Joe assured his youngest child.
"You're so strong," Evan's wife stated. "I'm just so happy you're here."
Thankfully, Evan and Ashlee channeled these raw emotions into new music in the studio. "I had a lot of thoughts after climbing, I felt like I was thinking a lot about dad," Evan concluded. "So I felt like it'd be nice to write something, the way I was feeling about him at that moment and my thoughts about him in that moment."
In fact, Evan's poignant track even brought Ashlee to tears. Per Evan, stepping out of his "comfort zone" was vital in the creation of the music.
Watch this week's ASHLEE+EVAN to get a sneak peek of the track!