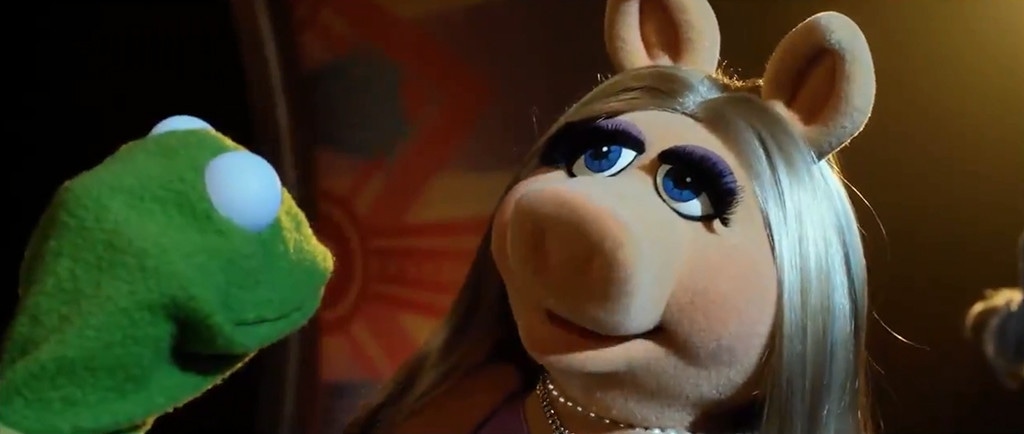 Twitter/@KevinTPorter
Don't be a drag, just be a queen Miss Piggy!
It's no secret that excitement is building for Lady Gaga and Bradley Cooper's upcoming movie called A Star Is Born. But as moviegoers wait two more weeks to see the buzzworthy film, one man is remaking the trailer in a creative way.
Los Angeles based writer, comedian and podcaster Kevin T. Porter has decided to remake the trailer with Kermit the Frog and Miss Piggy as the main characters.
We'd try to explain it, but maybe you should watch the video for yourself below.
 "I haven't seen the movie yet but like most of America I fell in love with the trailer, especially the memes the trailer generated on Twitter," Kevin shared with Entertainment Weekly. "The only regret I have is that I wasn't able to get a shot of Sam the Eagle as Sam Elliott."
The remake took about three days to edit. And in just one day, the video has been viewed more than 820,000 times.
"Ultimately I'm just gunning for a job on the next Muppets TV show," Kevin confessed. "I'd gladly be Miss Piggy's personal assistant."
A Star Is Born tells the story of a musician (Bradley) who helps a young singer and actress (Gaga) find fame, even as age and alcoholism send his own career into a downward spiral. Early reviews are full of positive comments with many complimenting the Hollywood star's chemistry.
"It's a dream come true and an honor to be a part of this incredible movie," Lady Gaga previously wrote on Instagram. "Bradley Cooper's ability as a director, actor and musician is astounding. I can't wait for people to see this authentic, epic, beautiful love story."
A Star Is Born is slated to hit theaters on October 5.