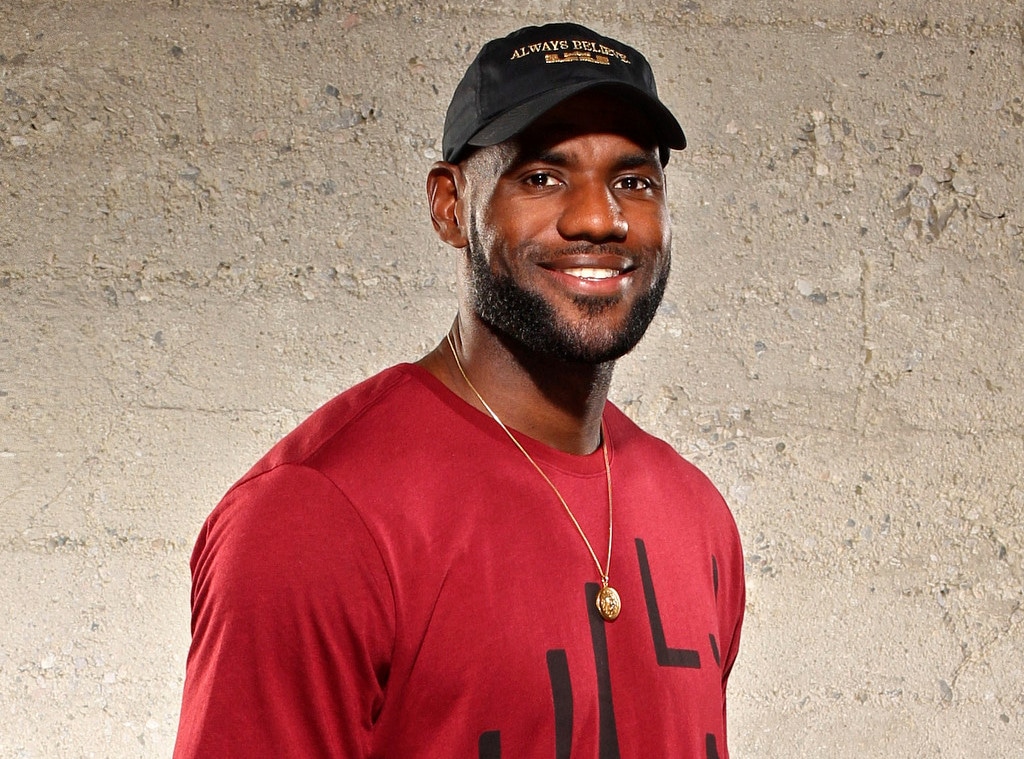 Chris Haston/NBC
Space Jam 2 is going to be a slam-dunk for Warner Bros.
Yesterday, The Hollywood Reporter revealed Black Panther's Ryan Coogler will produce a follow-up to Michael Jordan movie for the film studio, with LeBron James taking the lead this time around. "[Ryan] gave this generation's kids something I didn't have when I was a kid," James said in the Sept. 19 issue. "And that's a superhero movie with an African-American cast."
According to James, being cast in Space Jam 2 is akin to being cast in a superhero franchise. "I always wanted to be a superhero. Batman was my favorite. But I knew I could never be Bruce Wayne," the Los Angeles Lakers forward explained. "You've got to understand, for me that was in no way possible; I never felt like I could be the president of a multibillion-dollar company."
When Warner Bros. greenlit the idea in 2016, Justin Lin was attached to write and direct; at the time, Jordan suggested Blake Griffin, another popular NBA player, should star in the movie.
But it's James who got the project off the ground.
Kwaku Alston/The Hollywood Reporter
"I've been hearing about Space Jam 2 since I was 16," said James, who feels "humbled" to be taking on the role Jordan made famous back in 1996. "He was the greatest thing I'd ever seen."
Of course, James has been in the movie business for years. He started a production shingle, SpringHill Entertainment, in 2008 with his childhood friend Maverick Carter, and he's had an office at Warner Bros. since 2016. After James signed on to star in Space Jam 2, Carter brought in Coogler, whom he'd met through Michael B. Jordan; Terence Nance was then hired to direct.
Carter and James stressed their film will not be a sequel, but it might just launch a franchise. "There's already been one that was good," Carter noted. "We gotta make a film that's great."
Just like the original, the new movie will undoubtedly feature cameos from many NBA players. Will Jordan be one of them? "We'll see. Hopefully there will be a role for Michael if he wants it. But Michael Jordan is Michael F--kin' Jordan. It doesn't matter [if LeBron] calls him, he's gonna do whatever the hell he wants, which he has earned that right to do," Carter told The Hollywood Reporter, adding that the athletes "are not sitting around talking about Space Jam."
Production on Space Jam 2 is tentatively slated for 2019, during the NBA's off-season.