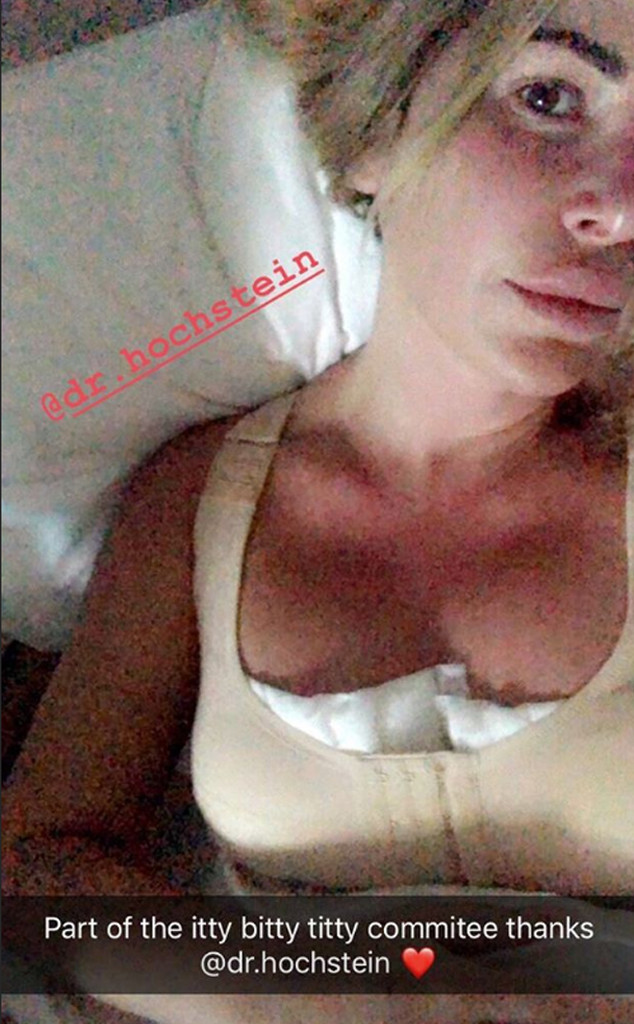 Instagram
Kim Zolciak-Biermann is now a "part of the itty bitty titty committee."
The reality star revealed the results of a breast reduction on her Instagram Story on Wednesday, when she thanked Dr. Leonard Hochstein for his help.
Kim has long spoken about her desire to undergo the procedure due to her belief that the implants were taking a slight toll on her body. "I have the largest implants they actually make, but it doesn't look that big on my body, because of just the way I'm built," she revealed on her podcast in July. "I already called Dr. Hochstein, who did my boobs and tummy a few years ago—he did my hernia repair and my tummy tuck after that...and I said, 'I feel like I should get my boobs reduced, they're heavy, my posture is terrible, I'm getting older.'"
And before that, the Don't Be Tardy star let her fans in on the action by asking them to vote on which size she should go down to.