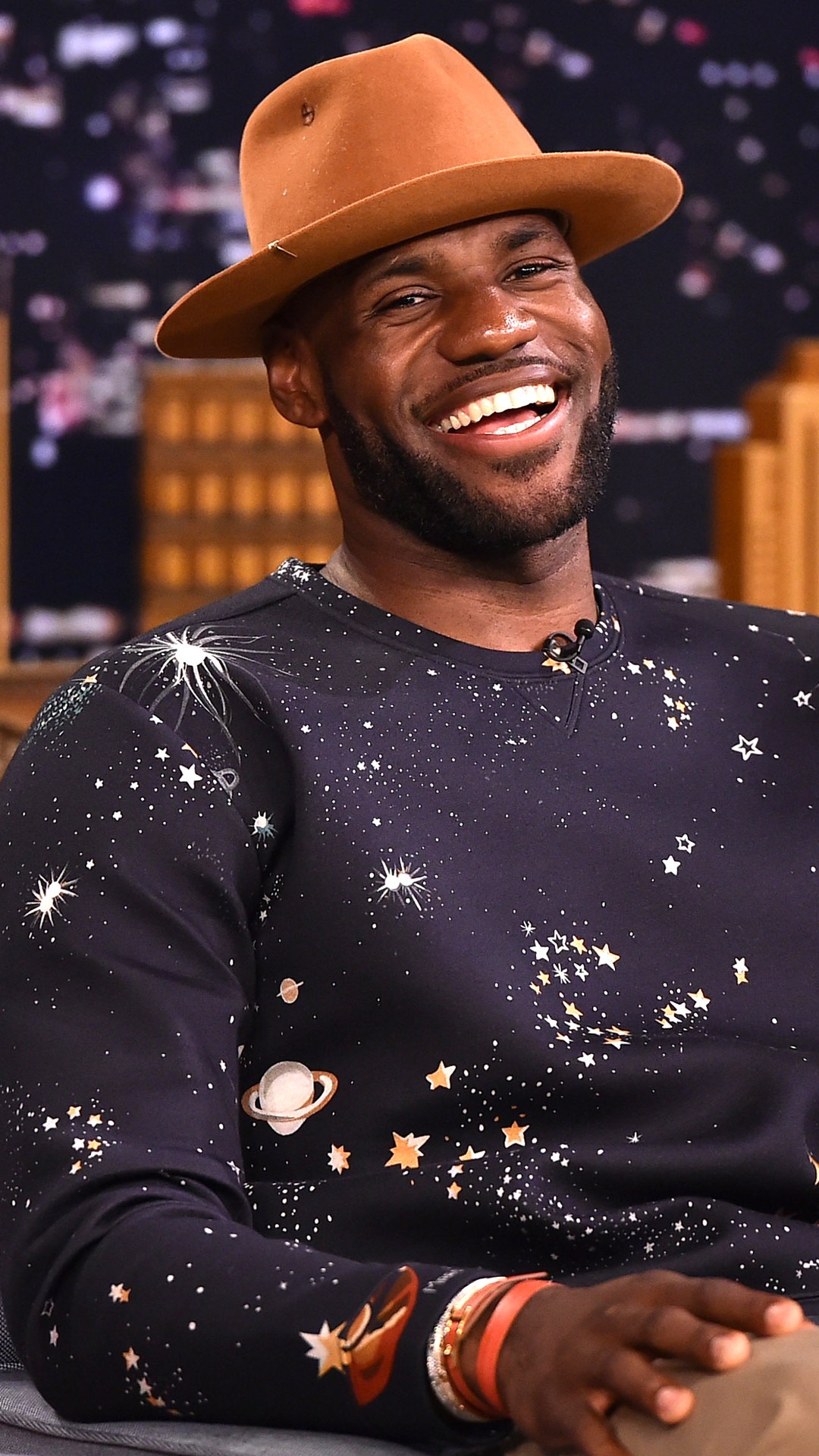 Theo Wargo/NBC/Getty Images for 'The Tonight Show Starring Jimmy Fallon
UPDATE: Space Jame 2 is heading to theaters! Warner Bros. announced Thursday that the highly-anticipated sequel will open July 16, 2021.
______
Wave your hands in the air if you feel fine!
Space Jam 2 is happening! SpringHill Entertainment has just posted new details about the highly-anticipated follow-up to the hit 1996 movie starring NBA legend Michael Jordan. Now, over 20 years later, Space Jam 2 will star basketball icon LeBron James as "small forward," with Bugs Bunny co-starring as "point guard."
The SpringHill Entertainment Instagram post, which shows a locker room, also reveals that Terence Nance will direct the movie and Black Panther's Ryan Coogler will be a producer on the film.
James also confirmed the news to The Hollywood Reporter on Wednesday.
Talking about Coogler, James said he "loved his vision" for Blank Panther, which Coogler directed. James also noted to THR that when he was growing up, there were no black superheroes. "So for Ryan to be able to bring that to kids, it's amazing," he shared.
"The Space Jam collaboration is so much more than just me and the Looney Tunes getting together and doing this movie," James told THR. "It's so much bigger. I'd just love for kids to understand how empowered they can feel and how empowered they can be if they don't just give up on their dreams. And I think Ryan did that for a lot of people."
Production on the movie is "tentatively slated" to start in 2019 during the NBA off-season.
(This story was originally published Wednesday, September 19, 2018 at 3:52 p.m. PST)