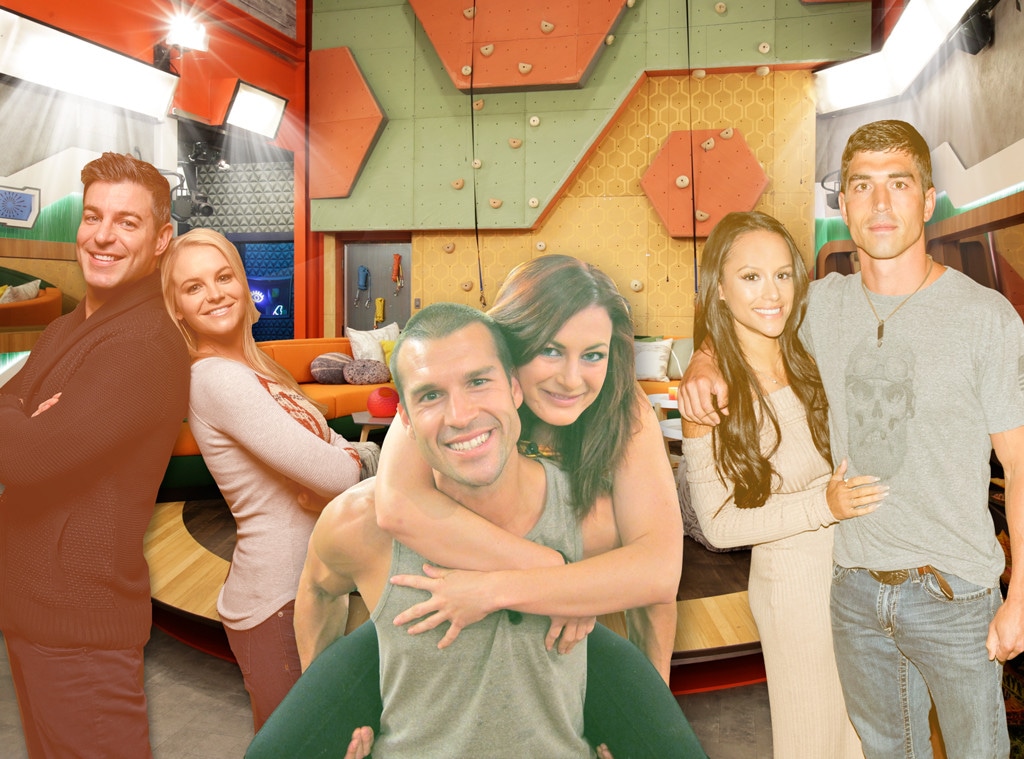 Getty Images/CBS
There's a summer romance and then there's a summer showmance.
Loyal Big Brother fans have witnessed their fair share of blindsides and betrayals as well as alliances and agreements on the summer series. But in many seasons, two strangers can't help but become more than friends in the house.
For some, it's all part of their strategy to stay in the game for as long as possible. For others, they can't help but develop real, long-lasting feelings for a cast member. Whatever the case may be, it usually happens when they least expect it.
"Both Mark and I are pretty shocked that all we left with was a significant other! We are extremely competitive people so not performing better in the game of Big Brother and winning that $500,000 was challenging to accept but finding the love of my life is priceless," Elena Davies shared with E! News exclusively.  "I wasn't even willing to consider dating before Big Brother. My mom and I always joked that I'd have to be tied to someone for them to even have a chance with me…Trapped in the Big Brother house is close enough to that."
For Cody Nickson, he immediately knew that there was something special between him and Jessica Graf. In fact, he has a theory as to why so many strong couples are formed inside the Big Brother house.
"It's a closed off environment with minimal outside distractions where two people can tell whether or not the other person is a piece of s--t, or someone they really love," he explained to E! News. "A maximum vetting process."
During tonight's season finale of Big Brother, fans are hoping to get some answers into this season's showmances. Whether it's Swaggy C and Bayleigh Amethyst or Tyler Crispen and Angela Rumans, viewers are looking forward to some major updates.
Until then, we're taking a look back on many memorable couples and showmances formed in the Big Brother house in our gallery below.
And for future contestants thinking about getting into one on their season, some cast members have different thoughts on the idea.
"It's extremely hard to decipher what flirting conversations are real or game related. Like is this girl just trying to wrap me around her finger and toss me to the side later? Am I paranoid?" Winston Hines explained to E! News. "The answer is probably a mix of both."
Rachel Swindler added, "Don't ruin your game for someone else. Remember there's a prize at the end of this. You're not here for love connection or a summer vacation. You're here to play Big Brother!"
Big Brother's finale airs Wednesday night at 9:30 p.m. on CBS.