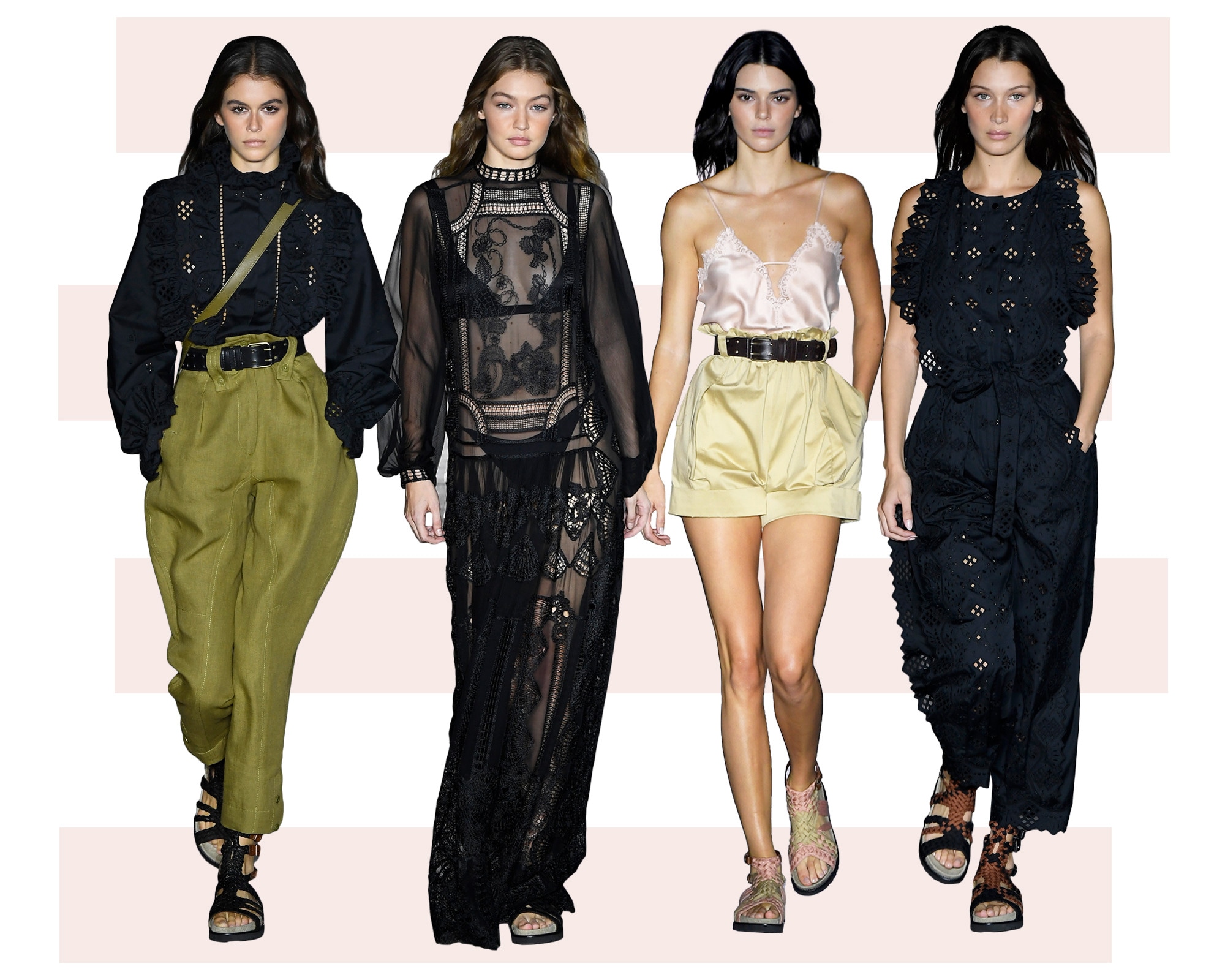 Italian designer Alberta Ferretti's Spring/Summer 2019 show included the modeling world's It Girls.
To folk music reminiscent of spring, Kaia Gerber, Gigi Hadid, Bella Hadid and Kendall Jenner walked down the runway wearing the designers' pastel denim, high-waisted pants, lace-trimmed and eyelet tops, swimwear and more feminine yet down-to-earth garbs. The overall look of the runway is representative of a major trend, as Queer Eye's Tan France revealed during New York Fashion Week: 
"It's not boho…I'm going to say it's very Florence," he told E! News. "Think Florence, the Machine and that's the look. It almost looks granola-y, but in the most beautiful way. Small prints, earth tones—it's kind of whimsical."
While inviting all four of the stunners may have been costly, the brand's youthful style with oversized pieces and crop tops, fits the look of the under-25 models, naturally. It's slightly ethereal, but still compasses the edge of today's It Girl.
Kaia was the first of the four down the runway, wearing a bright olive green set, which included a loose-hanging jacket, pants and the white high-neck, bell-sleeve top she layered underneath.
Kendall, Gigi and Bella followed suit in casual light-toned clothing that you can easily recreate in summer '19.
Pietro D'aprano/Getty Images
Once all of the white and pastel ensembles made their way down the runway, all four models changed in their second look, which featured greens and black hues, as well sheer cover-ups over swimwear.
Check out all of their looks below!